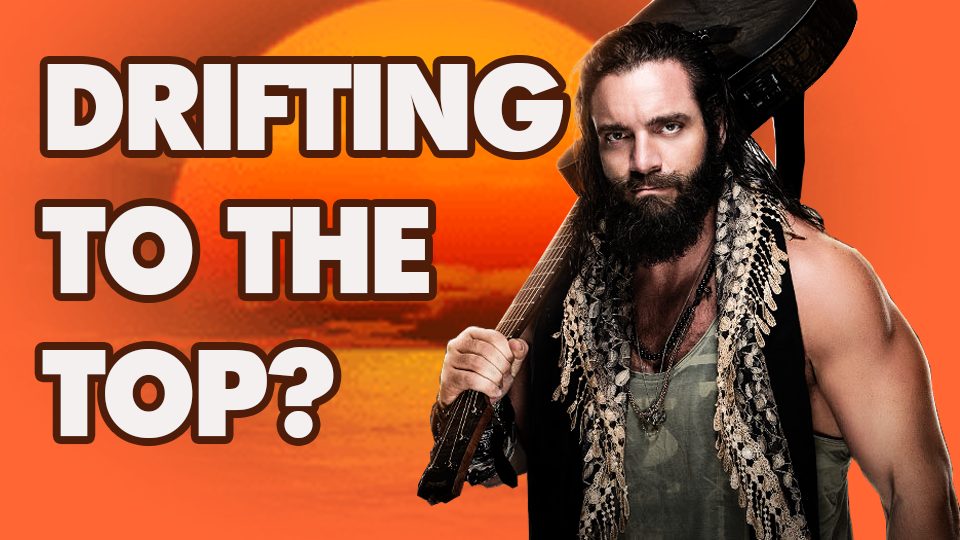 Who wants to walk with Elias? Anyone? Oh come on, there must be someone other than me out there… were those tumbleweeds?
According to 'the Drifter' in his recent interview with Sportskeeda.com, you may not have a choice. His one goal is to reach the summit of WWE and as unlikely as some may believe that to be now, it is not as ridiculous as it initially sounds.
One of the surprise success stories since his call-up from NXT, Elias is a rare beast in that he has been more successful on the main roster than in the promotion's developmental brand. Yes, some may say he's limited in the ring and that he has a glass ceiling above his head but Elias has an inexplicable appeal and a fine character that fans are rapidly getting behind.
Granting the sports website a rare interview, the wannabe musician talked about his rise to stardom, being in Raw's main event picture and his plans for WrestleMania.
When questioned about Triple H's comments that he was rushed to the main roster, Elias stated:
"I heard the term "fast-tracked", which I actually think is the opposite of what it was."
The line of inquiry then moved to his thoughts about why he has been more successful on the main roster on which he had this to say:
"I spent a lot of time at NXT. But I feel the main difference is that what I was doing at live events during my time in NXT is what I brought to television on the main roster. So a lot of people only got to see short little bursts. 30 seconds at a time on the guitar, a few minutes in the ring. Monday Night Raw gives me a lot more time to express myself."
Elias is correct of course. The one-hour NXT show excels at not overexposing a talent. With a creature such as Elias, however, who needs the maximum amount of airtime to get the character over properly, the three-hour Monday offering is ideal. Staying on the subject of the red brand, he had this to say about his success thus far:
"It's definitely satisfying to be in the main events and to reach a certain level, but as far as personal goals go… I feel like I'm not even close to where I want to be yet. I feel like I'm only starting my path towards the very top. As far as success and where I am right now, that's for everybody else to decide. I know where I want to be."
His confidence is second to none and it's not hard to see why his charm has won over a large percentage of the audience thus far. Elias wasn't finished however and was questioned about his plans for a WrestleMania performance, for which he promised something spectacular:
"At WrestleMania, the performance will be something that you've not seen Elias do yet. We call it the grandest spectacle of them all right? I'm the grandest performer on Monday Night Raw, I'm the grandest performer in WWE. It's only fitting that at WrestleMania, the biggest show we have; I put on the biggest performance you've ever seen."
So… no pressure then! This, of course, comes amidst speculation that Elias' role on April 8 will be in a surprise tag team with Braun Strowman, as WWE's next odd-couple partnership target the Bar for the WWE Raw Tag Team Championships.
Whatever the plan is for Elias post-WrestleMania, WWE would be fools to throw away what they have with him right now. The serenade spot at the beginning of his matches is a hoot, his mic work is improving, and if the man we want to walk with can just brush up the in-ring aspect of his game then we will have a true star in the making.