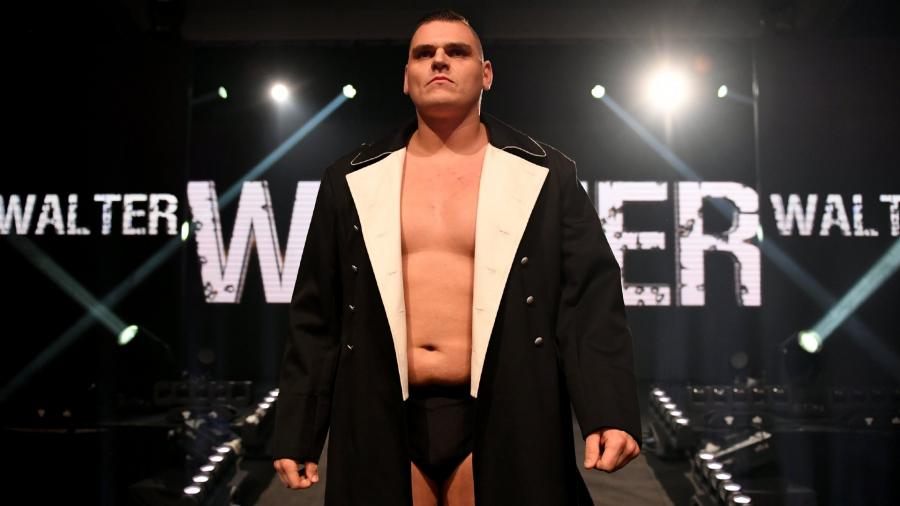 At day two of PROGRESS' Super Strong Style 16 event at Alexandra Palace in London on Sunday, the PROGRESS World Champion WALTER defeated the PROGRESS Atlas Champion Trent Seven in a title unification match to become the new PROGRESS Unified World Champion.
#AndNew #SSS16 #ThisIsPROGRESS
?Head Drop pic.twitter.com/Lh6c5BIqOL

— ? PROGRESS Wrestling (@ThisIs_Progress) May 5, 2019
Prior to the event, WrestleTalk has the chance to speak to WALTER about his upcoming match, and a variety of other topics including NXT UK and his future.
The WWE United Kingdom was asked by WrestleTalk's Louis Dangoor if he has considered the possibility of moving over to NXT in America, or even WWE's main roster. WALTER had the following to say on the matter:
"It's going to be step by step, I guess. I just arrived so I need to get work done. I focus on what I do now, if I do good, things will be fine".
The powerhouse certainly did not say he will be moving to NXT or the main roster anytime soon, but the NXT UK star has previously said he would never move to America and ruled out working for America's NXT, so this was a definite change of tone as he didn't rule out a move to the States in the future.
WrestleTalk will be releasing a bonus episode of the WrestleRamble podcast featuring WALTER's full interview, and comments from other stars performing at the event such as Trent Seven, David Starr and AEW's Jimmy Havoc and Darby Allin.