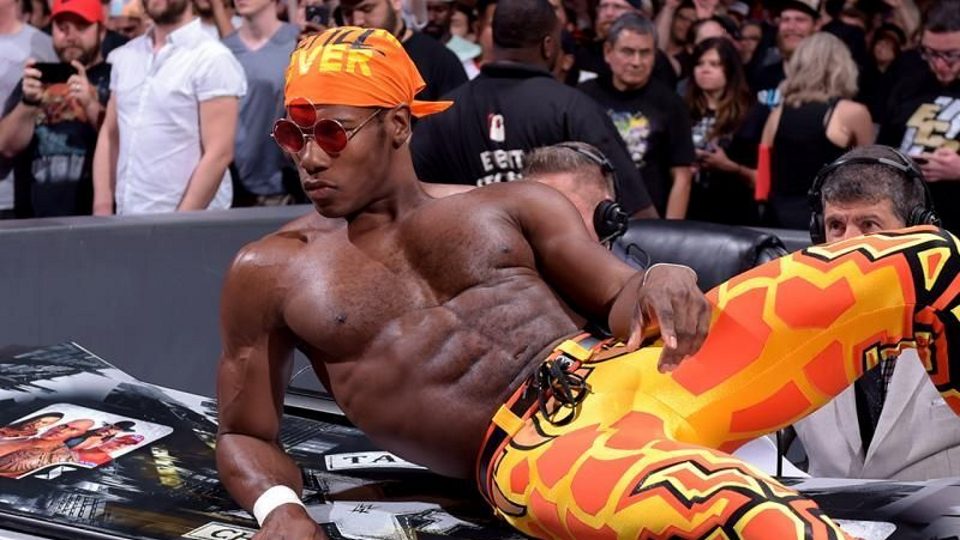 Fo0r those who didn't watch the 2015 season of Tough Enough, it was very clear that a contestant named Patrick Clark had a real passion for the business and possed a great deal more knowledge than any other contestant on the show.
In case you weren't aware, Clark would go on to become The Velveteen Dream. He joins Chelsea Green, Mandy Rose and Sonya Deville as contestants to make it to TV following that season.
A video emerged on Twitter this week showing a fresh-faced 16-year-old Velveteen Dream discussing meeting another WWE star who competed in a Tough Enough series, John Morrison.
In the clip posted by @ramblinsrabbit, you can see Dream speaking about what it was like to meet the current SmackDown Tag Team Champion.
https://twitter.com/ramblinsrabbit/status/1241840964009963521
While it is always cool to see young wrestling fans meet WWE stars, it even cooler when we see pictures/videos of current day wrestlers when they were kids meeting superstars that they grew up watching.