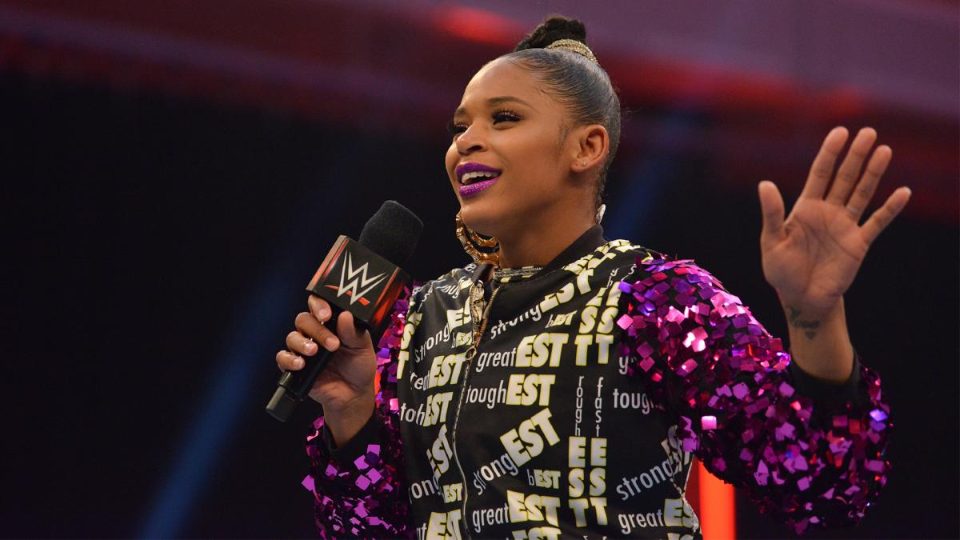 Have you ever wondered how someone decides they are going to be the EST of WWE? When you claim to be the fastest, strongest, smartest, baddest, and best women's wrestler in WWE, you probably have a history of dominating the competition.
Well, after watching this video of Bianca Belair dominate the competition back in 2007, it's pretty easy to see where Belair got her confidence from.
IT??IS??WHAT??IT??IS??
AND
Some things just never change ??‍♀️

Fast-EST#ESTofWWE pic.twitter.com/XrXEUZNSG2

— Bianca Belair (@BiancaBelairWWE) October 5, 2020
This tweet shows Belair dominating the competition. Recently, Belair had an EST vignette on Raw where she beat some people running on a track.
Looking at the two videos, it appears Belair beat the people who were trying back in 2007 worse than those she beat on the WWE vignette. That was a big victory.
Belair appears to be getting a major push in WWE based on the hype packages we've been seeing. She certainly is a talented athlete with tons of charisma. It isn't hard to see what Vince and WWE see in her.
The question will be if Vince has the attention span to stick with it. Only time will tell.