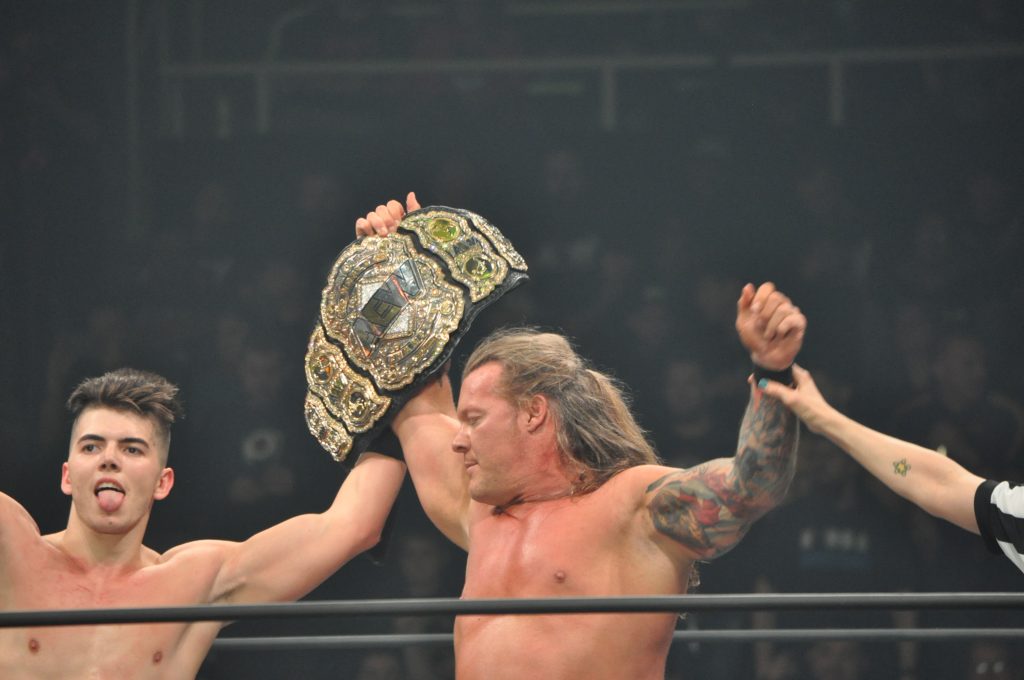 Whether you think AEW made the right decision by having the veteran former WWE star Chris Jericho as their first World Champion, you cannot deny that Y2J has been great in the role.
Jericho is often involved in the most entertaining segment on any given episode of Dynamite, and many fans have praised the veteran for coming up with the new "Le Champion" nickname.
Although he is using the nickname in 2019, it seems like Jericho actually came up with the moniker all the way back in 1999.
A video has emerged on Twitter thanks to @BDaMan612 showing Jericho referring to himself as "Le Champion" following WWF's Armageddon pay-per-view over twenty years ago.
— BDaMan (@BDaMan612) December 14, 2019
At the time, Jericho was the Intercontinental Champion and was feuding with WWE Hall of Famer Chyna.
Jericho has been great in his role as AEW World Champion and looks set to feud with fellow former WWE star Jon Moxley in the new year.