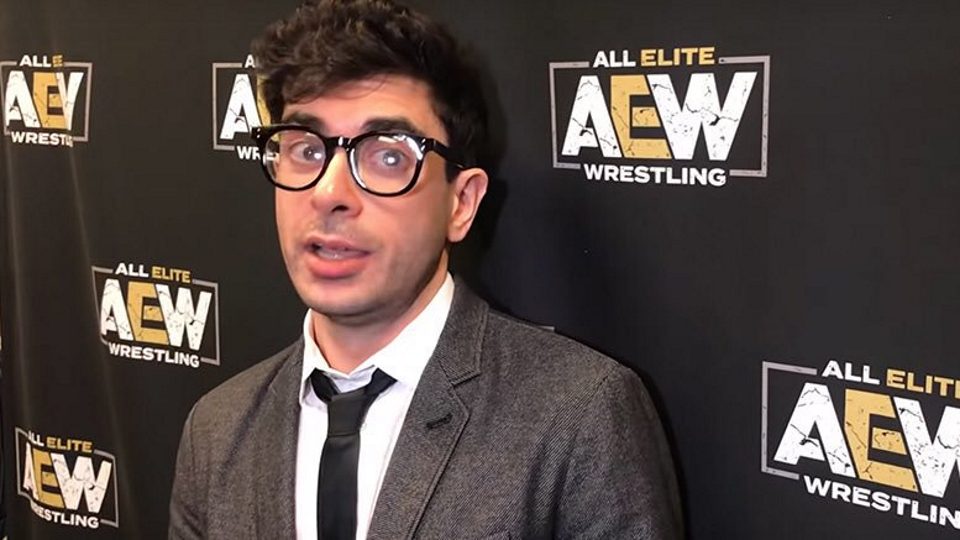 When AEW first launched, Tony Khan claimed that he did not want to be an on-screen character and to his credit, Khan has stuck to his word.
His only appearance came during an episode of Dynamite a few weeks ago, where he could be heard speaking to AEW star Jon Moxley ahead of his Full Gear match with Kenny Omega. During the segment, Khan's face was not shown.
Despite this, Tony Khan appeared in front of the live crowd last night after AEW: Dynamite went off the air. Despite not being a wrestler, Khan hit former WWE star Tye Dillinger (now Shawn Spears) with one of the most iconic moves in the business.
Thanks to Twitter use @MeltzerSaidWhat, you can see the AEW Founder and President blasting Shawn Spears with a Stone Cold Stunner, much to the pleasure of the live crowd.
Tony Khan gives Shawn Spears a Stunner after #AEWDark goes off the air.

? Full Video: https://t.co/C4GxI3CwjQ pic.twitter.com/cV3ctp6ldJ

— Meltzer Said What? (@MeltzerSaidWhat) December 19, 2019
Speaking of Shawn Spears, the former WWE star revealed that he is looking for a partner to enter the tag division with on last night's Dynamite. Some have speculated he will pick Kip Sabian, who he teamed with on a recent episode of Dynamite.