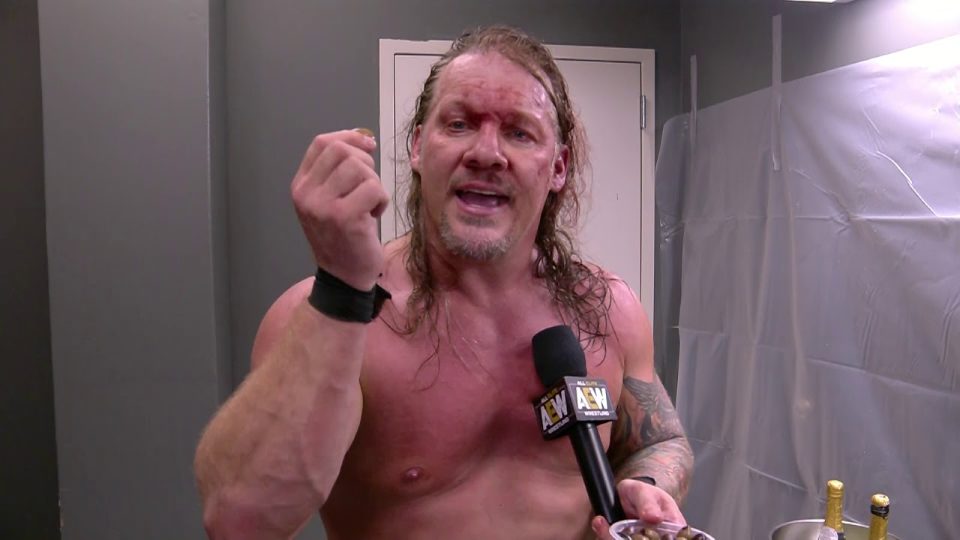 One thing viewers of AEW: Dynamite last night will have noticed, other than the fact that the show was great, was that Chris Jericho wasn't holding any punches when talking about his old employers WWE.
Jericho debuted a brand new faction featuring Sammy Guevara, Santana, Ortiz and former WWE World Heavyweight Champion Jake Hager (Jack Swagger).
In response to Hager being in the ring, the crowd began chanting "we the people", Hager's old catchphrase in WWE, but Jericho soon shut them up with some scathing words for WWE creative.
"Hey, calm down for one second, calm down for one second. We the people sucks and it's dead and buried.

"It was a stupid idea from bad creative and now all that's gone."
The difference between a WWE scripted promo and unscripted promos like the one above are huge. You actually believe what Jericho is saying because it doesn't feel like he's being told by anyone to say it.
Since his final appearance for WWE, Jericho has been very open about his criticism of the company he worked with for nearly two decades, and this is just the latest example.
As for Hager, he looks a completely different performer now, and his repackaging could make him one of the biggest stars in wrestling.