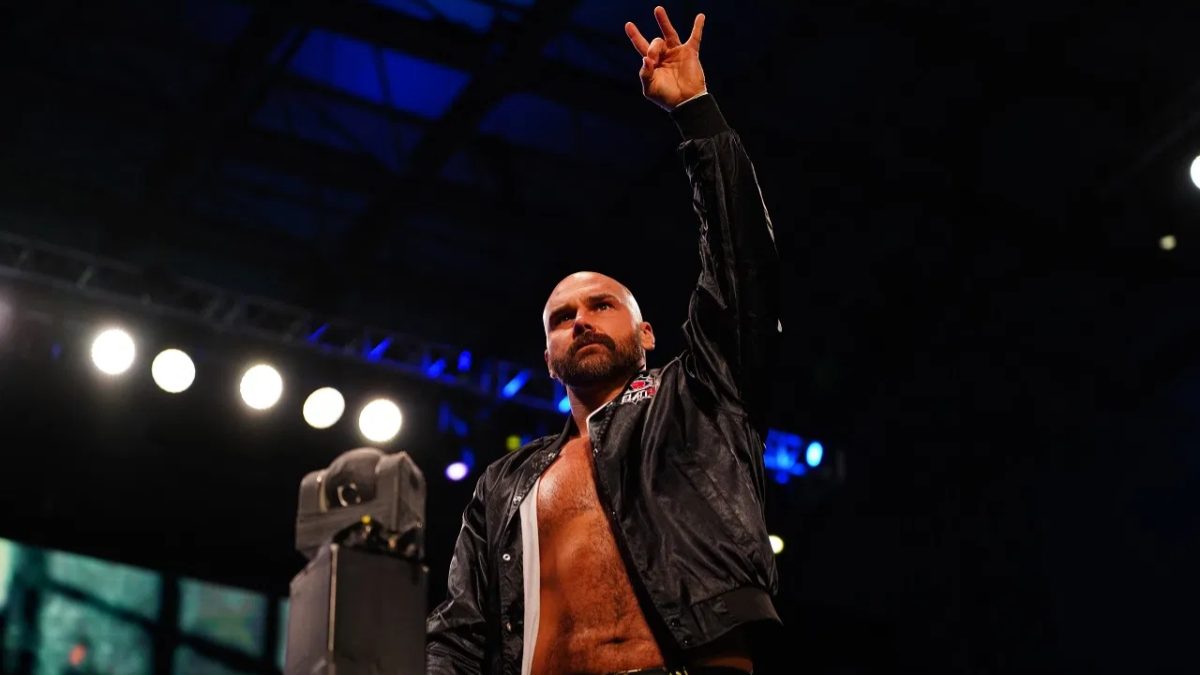 Dax Harwood has recently received medical attention for an injury suffered on the latest episode of AEW Dynamite.
During a segment on last night's show, Dax Harwood and the rest of The Pinnacle were ambushed by The Inner Circle. During a brawl around Daily's Place, Santana and Ortiz ended up with FTR outside.
Santana and Ortiz emerged from the brawl with blood on their clothes. We now know that Harwood was cut open during this brawl, having to receive stitches after the show.
AEW took to Twitter to confirm that Harwood was receiving medical attention. Pointing out that Harwood was still angry, AEW tweeted this video:
Post match exclusive @DaxFTR getting stitched up after #ThePinnacle's brawl with the returning #InnerCircle **audio removed as it would one long beep, as Dax was and is not happy** pic.twitter.com/27owNouOXn

— All Elite Wrestling (@AEW) April 1, 2021
Harwood also posted a photo of his battle wound. Confirming that the war has only just begun, Harwood tweeted:
"There's one rule of gang fighting; they send one of yours to the hospital, you send one of theirs to the morgue." pic.twitter.com/20Hm18uu2e

— Uncle Dax FTR (@DaxFTR) April 1, 2021
Harwood was involved in MJF's betrayal of The Inner Circle last month. Forming the new stable "The Pinnacle", MJF, FTR, Shawn Spears and Wardlow plan to take AEW by storm.
Next week, Chris Jericho and The Inner Circle are scheduled to speak for the first time since the formation of The Pinnacle.
On last night's episode of Dynamite, another faction was created, which you can read about here.
What are your thoughts on the above story? Let us know in the comments on Twitter or Facebook.