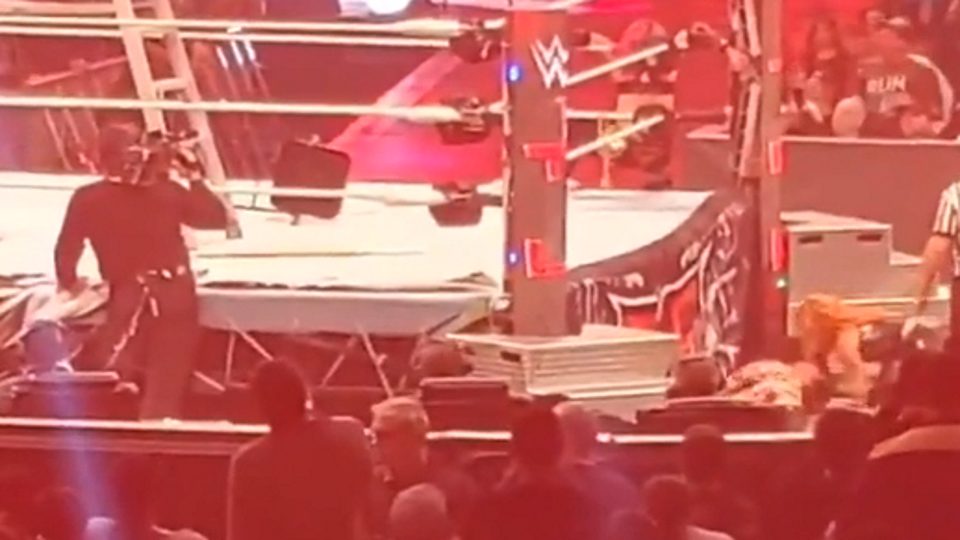 During the main event of WWE TLC on Sunday, Kairi Sane was knocked out, but Becky Lynch, one of her opponents, did her best to protect her.
You can see footage below that a fan captured at the show, showing Lynch rolling Sane under the ring to get her out of the way of the rest of the action:
Fan footage of Becky rolling Kairi under the ring so that Kairi would be protected from the rest of the action from r/SquaredCircle
Sane is not currently cleared to compete, but is tentatively expected to return on the December 26 house show at Madison Square Garden, which is just just over a week away.
There have been reports that WWE felt the situation was handled badly and a doctor should have attended to Sane and even potentially pull her from the match, but Dave Meltzer suggested a possible reason that didn't happen may have been because they didn't want Asuka winning two-on-one against Becky Lynch and Charlotte Flair.
The fact that there have been no reports of a concussion, and Sane took to Twitter herself to seemingly suggest she was doing well, is all rather encouraging.
We at WrestleTalk.com continue to wish her a safe recovery.