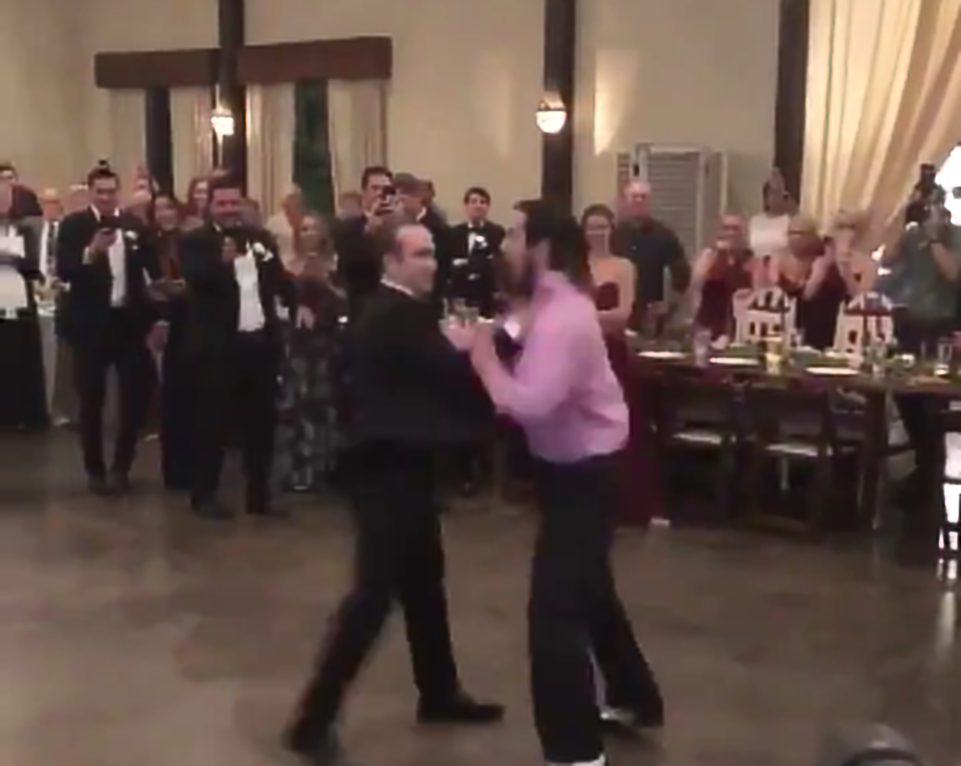 It's a wedding tradition that the groom has to perform a wrestling move on his best man in front of the whole congregation. If he doesn't, the marriage isn't official.
I'm not married but I'm pretty sure that's correct anyway.
My proof is the below video, where you'll see a groom chokeslam his best man through a table.
Guy in the pink deserves an Academy Award tonight for this performance pic.twitter.com/iTEaC0iJCH

— Barstool Sports (@barstoolsports) February 24, 2019

It's nice to see traditions being upheld.