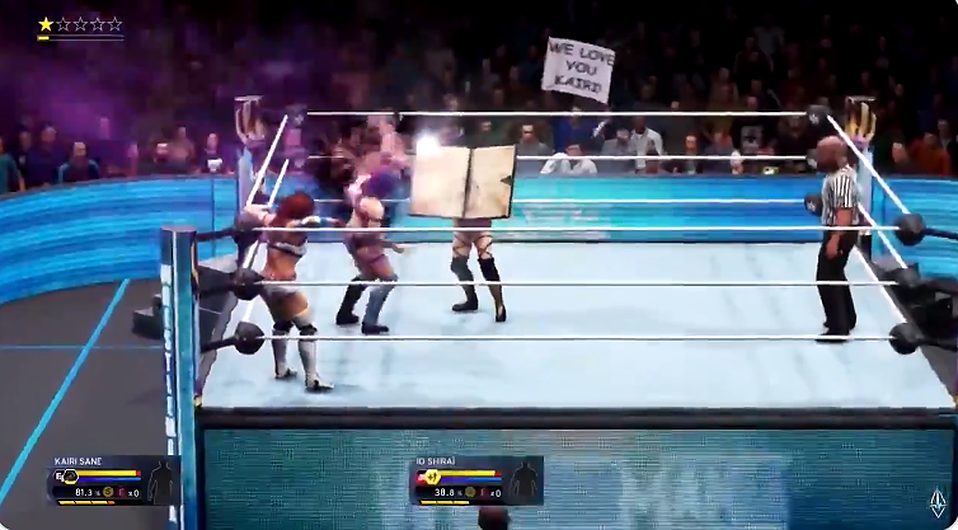 "Have you seen that weird Io Shirai WWE 2K20 video?" asked Pete.
I hadn't, but now I have, and it's truly bizarre and I'm not entirely sure what to make of it.
From what we can make out, it's Io Shirai bringing an oversized book into the ring, and the book is then used to suck out the soul of Asuka…I don't think she's debuted that move in NXT yet.
12k views in under a day I'm about to end abbys career!!!!!! pic.twitter.com/phCYrVdyvk

— Travage (@An_styled) October 15, 2019
There is some kind of supernatural aspect to the career mode in the game, but as far as we're aware there is nothing about a soul sucking book.
What are your theories on what this might be? Let us know in the comments!