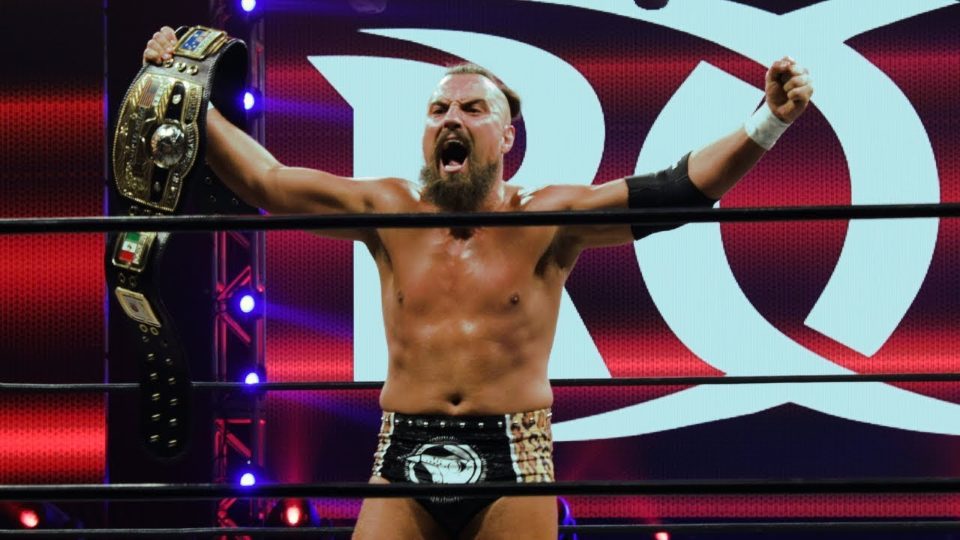 Quite possibly the hottest free agent in wrestling, Marty Scurll hasn't revealed where he will ultimately sign.  However, his first stop post-ROH was at NWA Into the Fire.
Everyone wants to know where The Villain will be full time.  Scurll sat down with the NWA's Stu Bennett to discuss his future:
EXCLUSIVE | Marty Scurll speaks with Stu Bennett on his future on #NWAPowerrr

See the full interview on Episode 10 – https://t.co/FqUiLPgzY9@StuBennett @MartyScurll pic.twitter.com/RXhcGVDE0C

— NWA (@nwa) December 17, 2019
Marty Scurll had a busy weekend.  In addition to working the NWA pay-per-view, he also wrestled at ROH's Final Battle.
He worked in a tag team match with Flip Gordon.  The two lost to Flamita and Bandido in a very good match.
It will be interesting to see where Scurll takes his services.  Everyone assumes AEW is the most likely.
However, NJPW is also considered to be a contender.  This would allow him to continue working with ROH, but NJPW would get first priority when it comes to dates.
https://www.youtube.com/watch?v=DpU_VzomKkk&feature=youtu.be
As always, WWE will be a contender.  He would be an excellent fit on NXT.  However, the money offered to NXT talent would not be on the same level as what he would be offered in AEW or NJPW.
Cody on @MartyScurll:

"Marty is going to do what Marty is going to do. We all love Marty. Anything he does in the next few weeks or months, I wouldn't look at as permanent for him. He's very much testing the waters here and there and that's pretty much all I can say on Marty." pic.twitter.com/SRvLGPZGrp

— Alex McCarthy (@AlexM_talkSPORT) December 17, 2019
It's most likely going to come down to whether or not he wants to be with his buddies from The Elite or fulfill a life long dream of working for WWE.