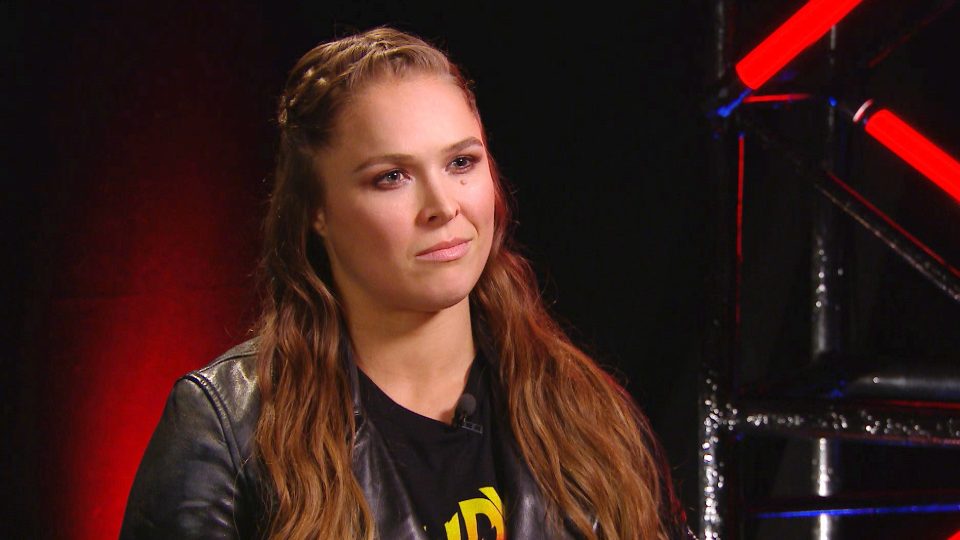 Live reaction videos seem to be quite the rage these days.  Our WrestleTalk live reaction video got over 5000 live viewers at one point and is now got over 160,o00 views.
Well, it looks like Ronda Rousey wants to get in on the live reaction video action. Of course, Rousey's video came out a few days after the Royal Rumble which would make it not live, but you get the point.
Be aware, this video isn't PG.
As you can tell, Rousey had a similar reaction to the rest of us when Shayna was eliminated by Charlotte Flair.  Yes, Ronda, I agree that was jogging bull excrement.
It was heavily rumored Shayna Baszler was going to win the Royal Rumble and go on to face Becky Lynch at WrestleMania. However, plans changed at the last minute and the decision was made to go with Charlotte Flair as the ultimate winner.
It isn't all bad news for Baszler.  It appears the plan is still for her to face Lynch at Mania.
Rumors are now circulating Charlotte will be cashing in her Rumble win to face Rhea Ripley. Both of those seem like much fresher match-ups than another Charlotte and Becky match.
Let us know your thoughts on both those matches and Rousey's reaction on our Twitter feed.