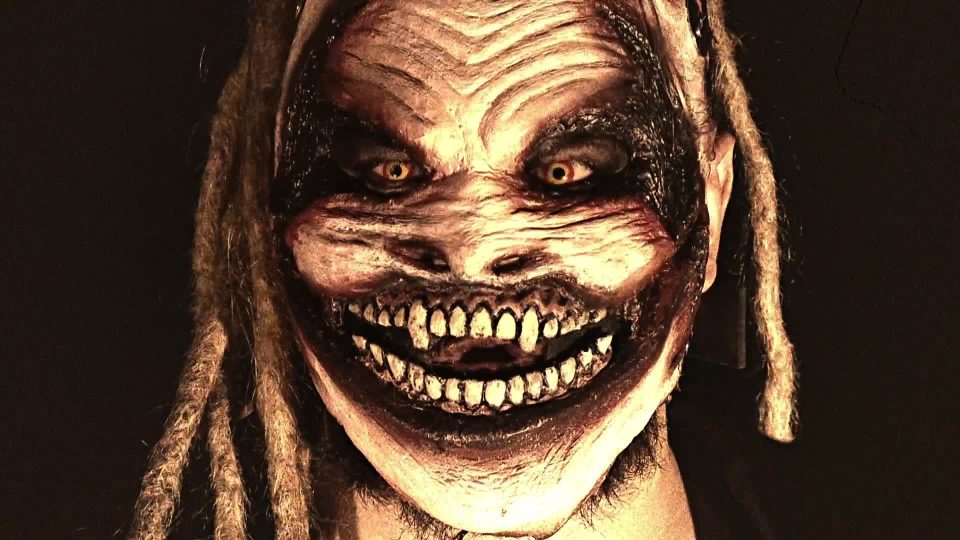 It was reported before Raw that both The Fiend and Sasha Banks were injured and would be unable to appear on Raw, but clearly the Fiend's injury was very minor as he showed up after the show anyway.
Unsurprisingly, WWE kept Bray and Seth Rollins off Raw last night after their disastrous match at Hell in a Cell, most likely due to the overwhelmingly negative reaction their match got from fans.
However, fans who stayed around the for the dark match after the show were rewarded for their patience, as The Fiend showed up anyway to attack Cesaro.
As you can see from the below video, Cesaro was the latest victim of the mandible claw.
https://youtu.be/P4SoTfx5MI8
It's nice to see that the crowd was still very much cheering for Bray given how negative the reaction for the previous night's match had been.
It seems that the fans aren't about to start booing the Fiend, particularly as most understand that the booking will have had nothing to do with Bray, and everything to do with the poor quality of WWE's writing team.