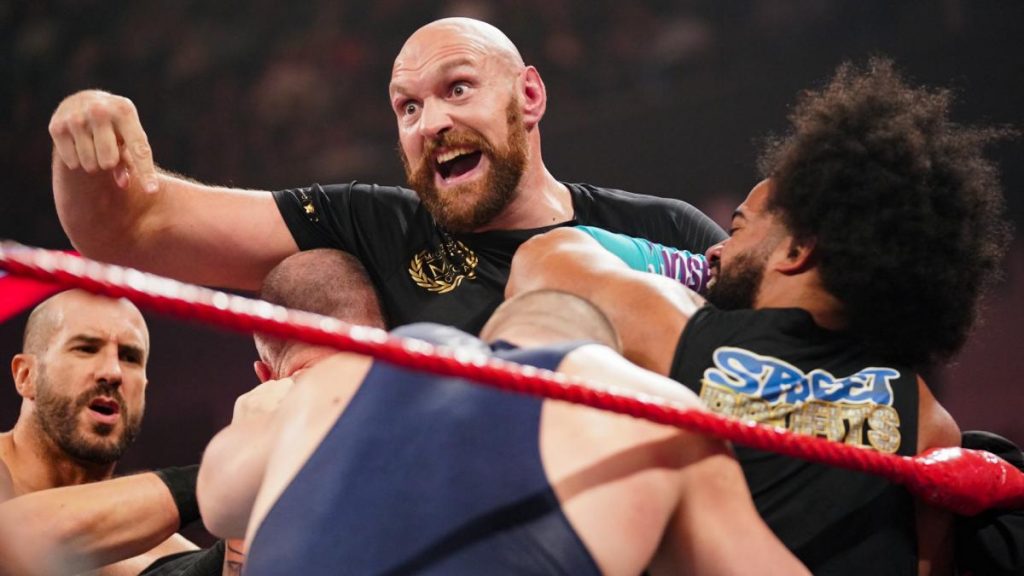 Tyson Fury made his WWE debut last night, brawling with Braun Strowman after the latter refused to apologise for his actions at last week's SmackDown debut on FOX.
The show went off air with the two still brawling, but unfortunately for Cesaro, the action was far from over.
The Swiss star attempted to calm down the former boxing champion, but unsurprisingly received two punches for his troubles and was knocked out.
Check out the video below.
Tyson Fury with the knockout blow to Cesaro after #RAW goes off air! pic.twitter.com/dkrQGFQ8B6

— Adam Waybright (@WaybrightAdam) October 8, 2019
Pretending to fight is probably the best kind of preparation Fury could have for his rematch with Deontay Wilder in February 2020.
It looks very much as though reports of a Fury vs. Strowman match at Crown Jewel in Saudi Arabia on October 31 are accurate.