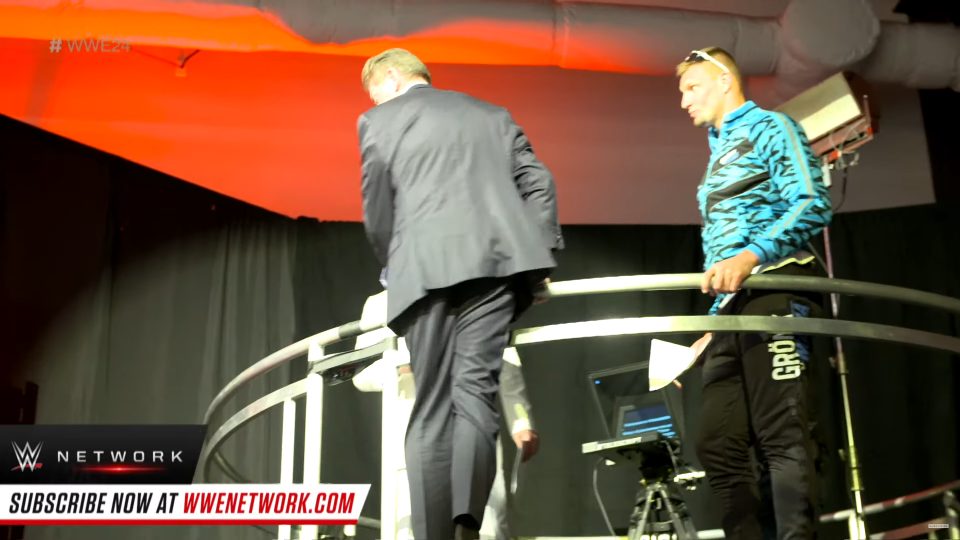 Footage has now been released of Vince McMahon jumping off the platform at the WWE Performance Center to prove to Rob Gronkowski it was safe.
Yep, that's right. If you remember at WrestleMania 36, Rob Gronkowski leaped off the platform onto a whole load of bodies to win the 24/7 Title, but he took convincing before he actually wanted to do it.
So, Vince McMahon took things into his own hands, and literally showed him how to do it.
Check out the clip here:
I'm not sure anyone can truly hate this man anymore after watching that. Look at him!!!