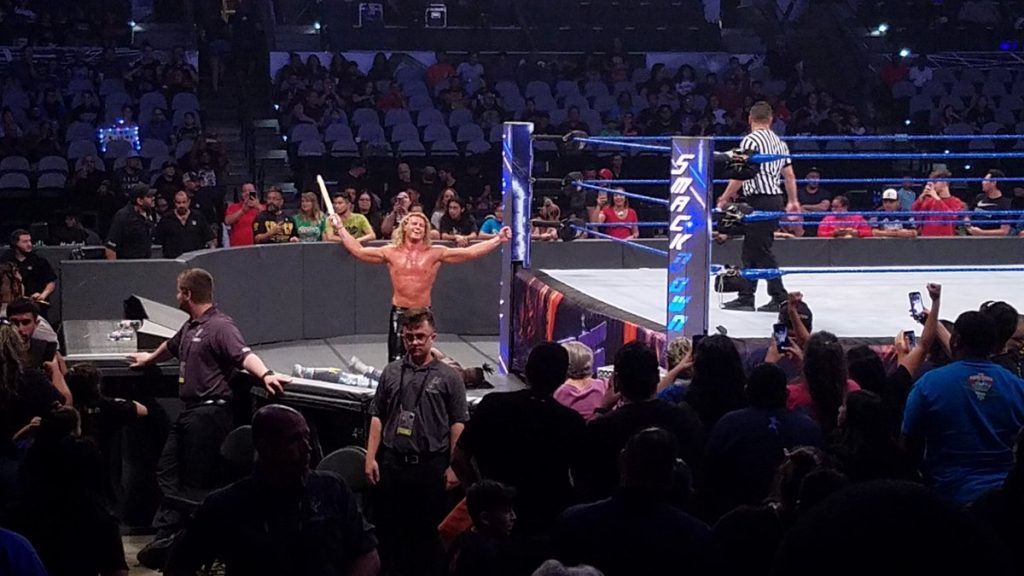 In an attempt to keep people in the building during the usual post-SmackDown taping of 205 Live, WWE gave fans two dark matches following the cruiserweight show.
As you can see in the image above,it did not really work in retaining the crowd. Many fans left during 205 Live and even more departed once the dark matches had started, realising that little of note was likely to happen.
In the first of the outings, Bayley wrestled her second match of the evening, successfully defending the SmackDown Women's Title against former champion Charlotte Flair.
Charlotte did not appear on the SmackDown TV show except for an appearance during the commercial break where she set up her match with Bayley for the live crowd.
Despite an excellent spear, Bayley defeats Charlotte clean in the first post #SmackDownLive dark match.#wwesantonio #SDLive pic.twitter.com/POIY4Sru9C

— Danny Soliz (@DannySoliz) July 3, 2019
Following that, Kofi Kingston defended the WWE Title in yet another victory over Dolph Ziggler.
Even though it was a dark match WWE still refused to do a clean finish, having Ziggler disqualified for using a kendo stick. Kofi gave Ziggler a beating afterwards to send fans home happy.
These were actually the second and third dark matches of the evening, as Ali had defeated former 205 Live rival Buddy Murphy in a dark bout prior to SmackDown.
Thanks to Danny Soliz for providing the thumbnail image