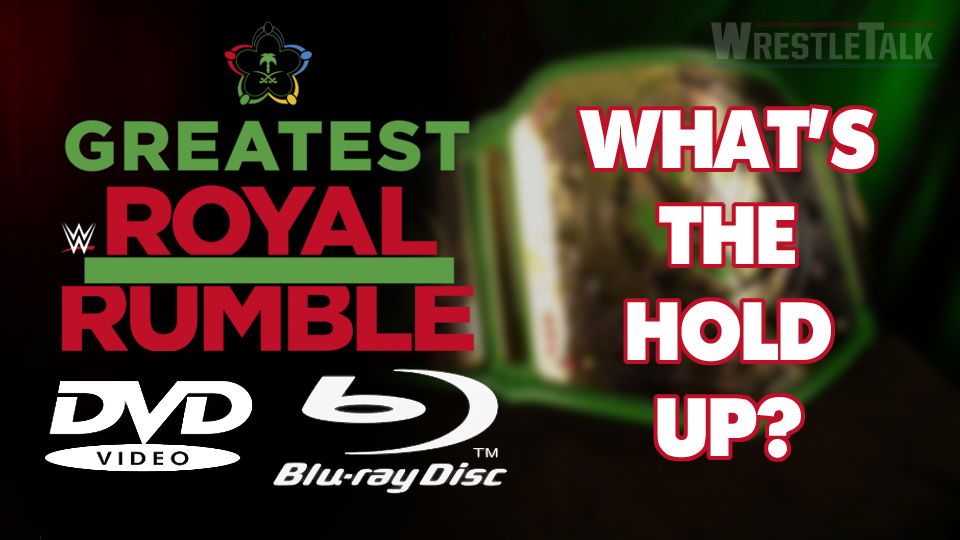 At first, WWE's Greatest Royal Rumble was set for normal release and a pay-per-view DVD should have been imminent. Then, a report came from the Wrestling DVD Network, and it all looked to be scrapped.
Greatest Royal Rumble DVD Possibly Cancelled #GreatestRoyalRumble #WWE https://t.co/X5sqKCOfhV pic.twitter.com/NYX595UAze

— 411 Wrestling (@411wrestling) May 22, 2018
The reasons for this were unknown, but we are free to speculate.
Was WWE simply unhappy with the product?
Could it have something to do with a cultural backlash in Saudi Arabia?
Evidently not.
The truth behind the delay of the Greatest Royal Rumble DVD release is that WWE wishes to include a documentary of the historic event to package along with the network special. Wrestling DVD Network expects it will be a two-disc, worldwide release which is now scheduled for November of this year.
Apart from being the biggest Royal Rumble event in history, with 50 men, the show was also the biggest WWE spectacle in the Middle East. Last month's show was not without controversy, however, as no women (and Sami Zayn, too) were allowed to compete before the Saudi fans. Post-show, a Saudi man was even jailed for criticizing the WWE partnership with his country.
It is unclear whether any of this will find its way into the documentary, though given WWE's track record for revising history, it is highly unlikely.
Will you purchase WWE's Greatest Royal Rumble when it's released on DVD? How revealing will the rumored documentary be? Share your thoughts with us in the comments below, or on Twitter here!