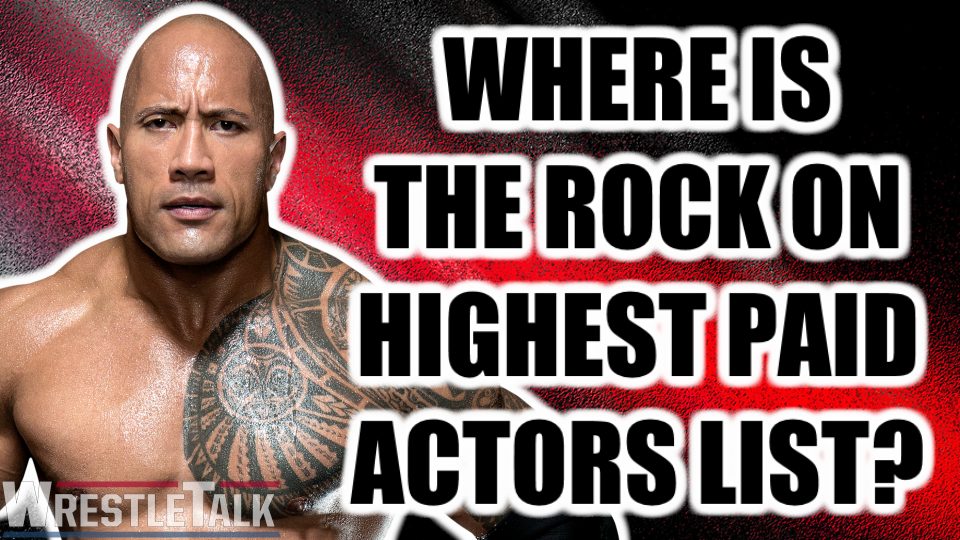 Dwayne 'The Rock' Johnson is earning a bucketload from his acting career. So much, that he's placed very highly on the annual Forbes Highest Paid Actors list.
The former WWE Champion nearly doubled his 2017 earnings, coming in second to George Clooney on the 2018 top earners rankings.
The Rock made $119m (£92m) thanks mainly to box office smashes including Jumanji: Welcome to the Jungle, Skyscraper, Baywatch and Fast & Furious 8.
This means he's earned more dosh than Hollywood heavyweights such as Will Smith (6th) and Tom Cruise (not even placed).
Forbes cited Johnson's large social media following (he has 12.8m Twitter followers) as a major reason for his financial pulling power as it enables him to negotiate "seven figures atop his standard contract for promotion".
The Rock says (ah, that takes me back):
"Social media has become the most critical element of marketing a movie for me.

"I have established a social media equity with an audience around the world that there's a value in what I'm delivering to them."
(And technically The Rock was number one, because Clooney's cash came mainly from striking a deal to sell his own brand of Casamigos tequila – potentially worth up to $1bn. He hasn't had a movie hit for years.)
The full Forbes Annual High Earners list is as follows:
Male
George Clooney – $239m
Dwayne Johnson – $119m
Robert Downey Jr – $79m
Chris Hemsworth – $64.5m
Jackie Chan -$45.5m
Will Smith – $42m
Akshay Kumar -$40.5m
Adam Sandler – $39.5m
Chris Evans – $34m
Salman Khan – $33.5m
Female
Scarlett Johansson – $40.5m
Angelina Jolie – $28m
Jennifer Aniston – $19.5m
Jennifer Lawrence – $18m
Reese Witherspoon – $16.5m
Mila Kunis – $16m
Julia Roberts – $13m
Cate Blanchett – $12.5m
Melissa McCarthy – $12m
Gal Gadot – $10m
Related Content
The Rock and Bully Ray Online War Of Words
The Rock Dwayne Johnson vs Roman Reigns At WrestleMania 35?! | WrestleTalk News
What is your favourite Rock movie? Let us know in the comments below or on Twitter. You can also join us on Discord to chat with other likeminded fans, Oli Davis, Luke Owens and the Wrestletalk staff!