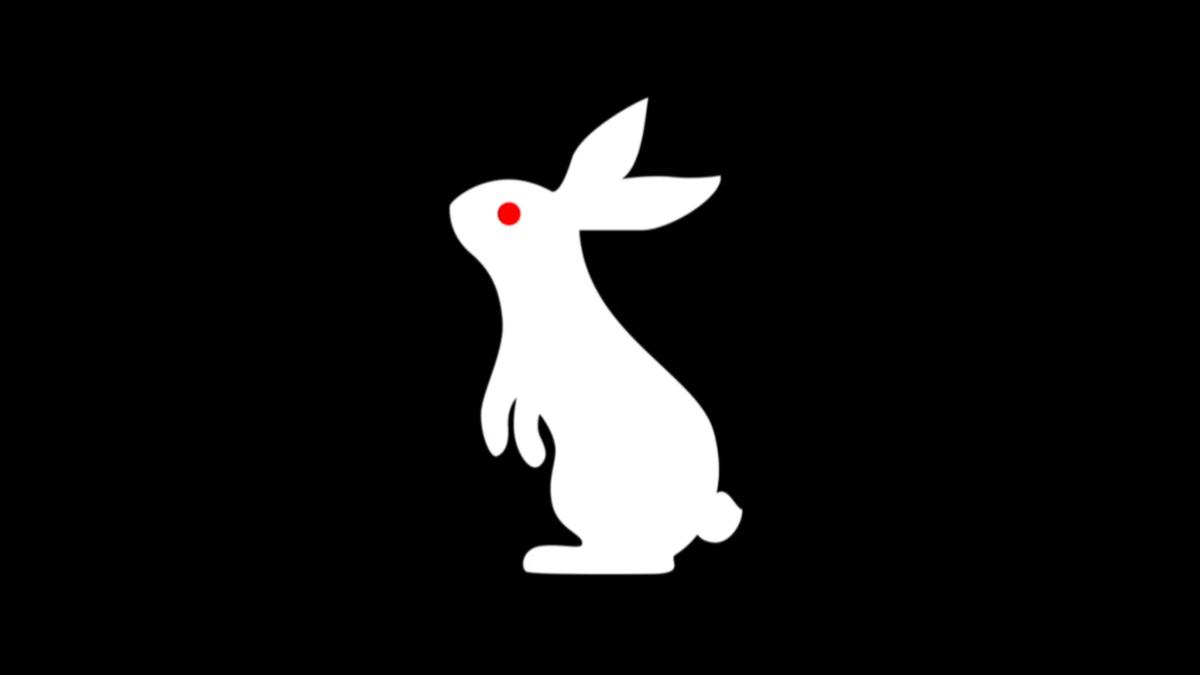 UPDATED with even more clues discovered after the show via online sleuths who are all hunting this White Rabbit!
The White Rabbit mystery has continued on tonight's September 30 edition of WWE SmackDown.
While a QR code briefly flashed at the end of a promo from Karrion Kross, which brought fans to another WWE website. 
This one played a video of a cartoon pig which was spliced with photos of a less joyful pig, in the form of butchered and hanging sides of pork.
After that, a cartoon wolf was spliced with photos of a hooded person who appears to be dressed as the Wolf dressed as a Grandma from the story of the Big Bad Wolf, with a satin gloved Red Riding Hood by his side.
During the wolf portion of the video, morse code plays that when ran through a Morse Code audio decoder reads AZAZEL REBORN.
The next clue in the show came in the form of a much less subtle nod as a giant sign sign popped up behind Michael Cole and Corey Graves on commentary that said REVEL IN WHAT YOU ARE.
The White Rabbit mystery continues with clues popping up throughout WWE main roster programming in a calculated creative approach to generate buzz among hardcore fans.
Update: When you check the source code for the latest video, it says "Drink More Ovaltine" in a possible reference to 'The Christmas Story,' when the main character is excited to decode a message from the Ovaltine fan club by using a decoder ring but is ultimately let down when the message just reads, 'be sure to drink your Ovaltine.'
The file name is TS_S10E6 which scoop meister Sean Ross Sapp on Twitter noted could be in reference to The Simpsons, Season 10 Episode 6 in which "White Rabbit" by Jefferson Airplane is featured.
The White Rabbit image filename contains a phone number (8554895099) that plays this message backwards:"Bravo. Echo. Lima. Alpha. India. Romeo. I am the way into the City of Woe. I am the way into eternal sorrow."
While you may notice that does in fact spell out BELAIR, some are taking that to be in reference to the location of Extreme Rules (Philadelphia) as in Fresh Prince of and not Bianca.
Lastly, listen below if you dare but it seems by pitching up the recording it sound a bit like one Mr. Windham Rotunda's voice.
Pitch it up 6 steps, it's bray speaking pic.twitter.com/TFkl5XHBds

— Still in my cis-guise – Kas (@Kas_the_ass) October 1, 2022
Check out WrestleShop.com for all your favorite WrestleTalk merch, the WrestleTalk Magazine, wrestling shirts for grown-ups, and more!