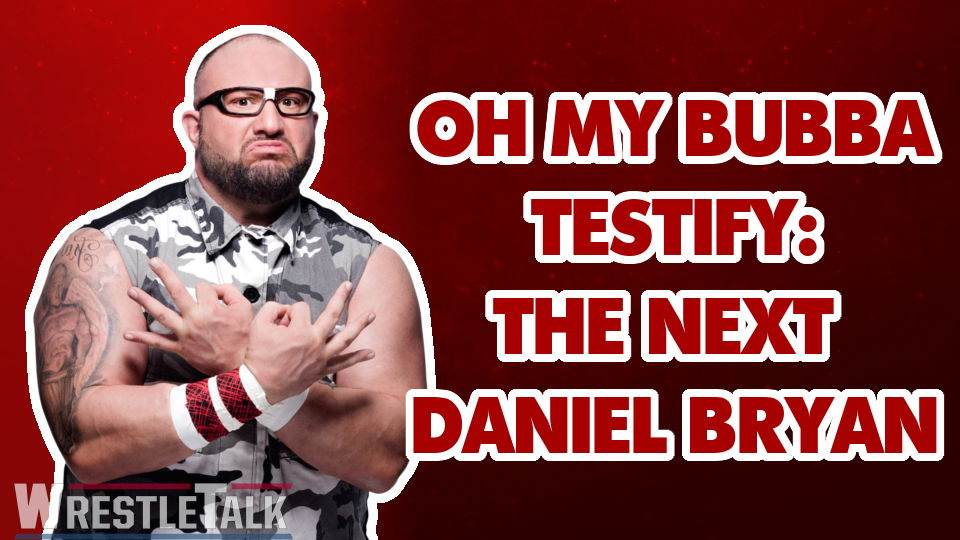 Daniel Bryan is the ultimate babyface. His natural likability resulted in him becoming one of the company's biggest stars in the early 2010s. Before long, the fan support had grown so large that Bryan was inserted into the main event of WrestleMania XXX, where he captured the WWE World Heavyweight Championship. His pure support was the largest since Austin and has yet to be matched, even by the likes of AJ Styles and Sami Zayn. However, one WWE Hall of Famer believes we are witnessing the rise of the next truly beloved babyface.
On a recent episode of Busted Open Radio, Bubba Ray Dudley explained that Braun Strowman may be the next Daniel Bryan. There's definitely an argument to be had, as Braun consistently receives the loudest reactions in WWE, with at least 90% of it being positive. He's a walking highlight reel of destruction every Monday night. He's also a proven merchandise mover, an accolade the company pays very close attention to.
Bubba noted Strowman's popularity, saying:
"He got over very organically, right? It's what the people want."
He went on to say that Braun's dominant win at WWE Greatest Royal Rumble may be the first big step in his coronation:
"There was no prize for the [Greatest] Royal Rumble victory, but they made up this belt, and Braun holding the belt over his head, with the people popping, that was a hell of a picture, right? What a great experiment — well, let's see how he looks with the championship belt over his head with the people— and it really worked."
Seeing how the Roman Reigns experiment has turned out negative results, it would make sense for WWE to change course and crown Braun as the new top guy. His popularity is undeniable, and he has enough range to carry the company against any and all challengers. However, Vince is a stubborn man. If he wants Reigns on top, there's a good chance he stays there. We'll see if Bubba's comments ring true, or if it's false hope from the Hall Of Famer.
What are your thoughts on Braun Strowman? Is it time he took over from Reigns at the top of the card? Let us know in the comments below or on Twitter here.