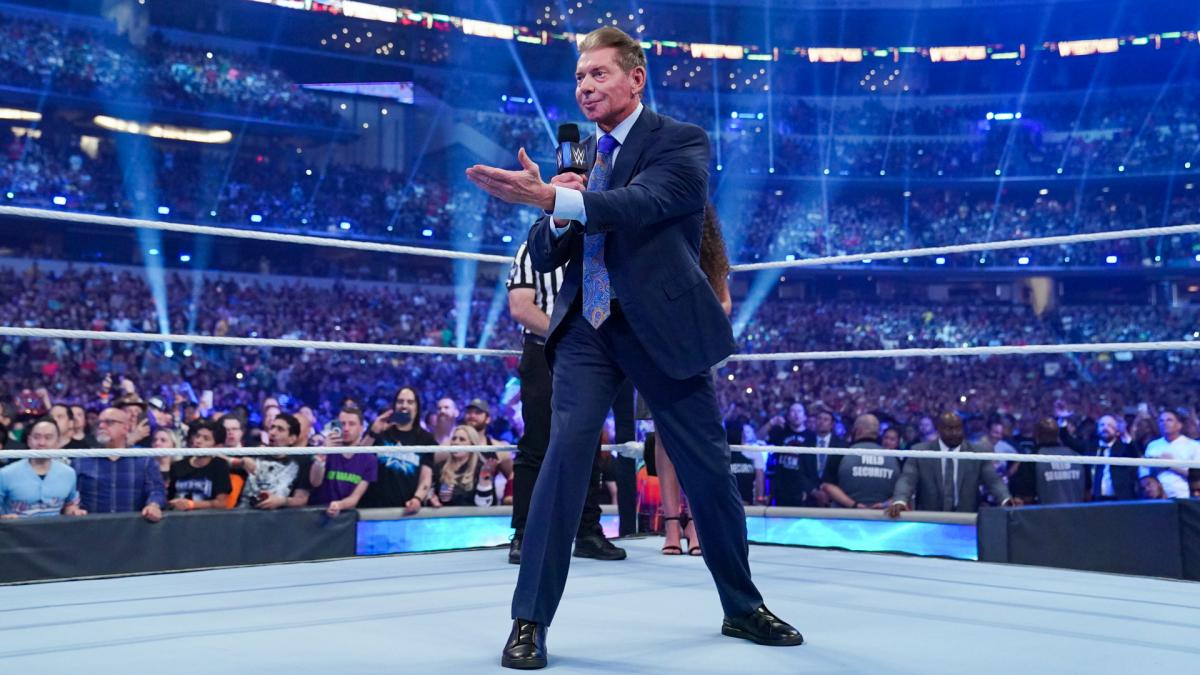 One of the big questions after the news of the Vince McMahon allegations came out has been, well, how did it get out?
Of course, someone with knowledge of the situation and access to the allegations leaked it, so then that means the question is, exactly who was it?
Speaking on today's Wrestling Observer Radio, Dave Meltzer said that the indication is that a member of the WWE board of directors leaked the news.
He said:
"Obviously there's the big question of who on the board of directors leaked it.

"It may have been the person who leaked it to the board then leaking it and the Wall Street Journal finding out the dates and everything, being told that from the outside.

"But the fact of the investigation and everything seems to indicate that somebody on the board did.

"And so you've got 12 people there. Obviously Vince didn't, so you've got 11 people there that you can look at and whatever. It could be one of those, but we don't really have that answer obviously."

If you use this transcription please credit WrestleTalk.com and link to this page.
Meltzer also wrote in the Observer Newsletter:
A lot of speculation has gone on regarding who leaked the original story. People speculate on which member of the Board, but the reality is people on the board could easily have brought it up to any number of people that could have got it out. The number of potential people could be a lot closer to 50, dozens of whom wouldn't even be known to have that knowledge but do, than the 12 members of the board.
The 12 members of the WWE board of directors are (per WWE's corporate website):
Vincent K. McMahon – Chairman of the Board of Directors & Chief Executive Officer, WWE
Nick Khan – President & Chief Revenue Officer, WWE
Stephanie McMahon – Chief Brand Officer, WWE (on leave of absence since May 19)
Paul Levesque (Triple H) – Executive Vice President, Global Talent Strategy & Development, WWE
Steve Koonin – Chief Executive Officer, Atlanta Hawks & State Farm Arena
Ignace Lahoud – Chief Executive Officer of Majid Al Futtaim – Leisure, Entertainment & Cinemas
Erika Nardini – Chief Executive Officer, Barstool Sports
Steve Pamon – President, Verzuz
Connor Schell – Founder & Chief Executive Officer, Words + Pictures
Man Jit Singh – Former President of Home Entertainment, Sony Pictures Entertainment
Jeffrey R. Speed – Former Executive Vice President and Chief Financial Officer, Six Flags, Inc.
Alan M. Wexler – Senior Vice President of Innovations and Growth, General Motors
Meltzer had also mentioned that Man Jit Singh is the one heading up the investigations.
Meltzer ruled out the possibility of it being any of WWE's talent that leaked it because, like us, they didn't actually know until it was reported.
It has been alleged that Vince came to an agreement to pay a "hush pact" of $3 million to an ex-employee he's believed to have had an affair with which bars her from talking about their relationship.
You can read all the details and the full story at this link.
We will continue to provide more details on this story as they emerge. You can find all further updates at this link.
To make sure you stay updated with all the latest wrestling news, add WrestleTalk.com to your Google Discover feed and follow us on Twitter!