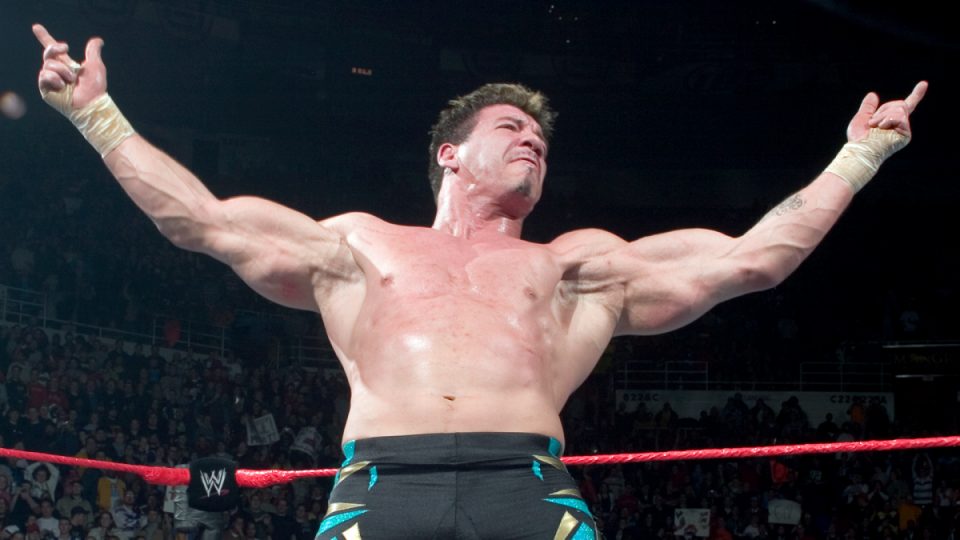 The owner of the likeness and name of WWE Hall of Famer Eddie Guerrero has been revealed by the Guerrero family.
A former WWE Undisputed Champion beloved by many, Eddie Guerrero left an indelible mark on WWE history. A key player of the Ruthless Aggression era, Guerrero's "Lie, Cheat and Steal" catchphrase helped define Smackdown.
It has been revealed that WWE still own the rights to Eddie Guerrero's character and name. Shaul Guerrero, the daughter of Eddie and Vickie Guerrero recently featured on The Wrestling Inc. Daily, discussing growing up with her pedigree.
Revealing that WWE have always owned the rights to her father's name and likeness, she noted that it was especially hard for the Guerreros to still hear WWE using Eddie's name after his death.
Noting that she still has to be careful using her father's name, Shaul advised young stars to make sure they owned the rights to their own names.
Here are the full quotes:
"I think we have to be really careful with how we use people's names and their likeness, especially after they're gone. Dad, his real name was used, 'Eddie Guerrero' is his legit name, and WWE, to this day, still own the rights to his name. So we don't have a say in anything.

"Yeah, so make sure if you're a young wrestler and you're going to sign a contract, make sure you own the rights to your name. That's just some good, good advice. Any lawyer will tell you that. Make sure you own the rights to a character you come up with or your own likeness."
Eddie Guerrero passed away in November 2005. In the following months, Guerrero was brought up on WWE TV frequently, with Rey Mysterio winning the Royal Rumble, and subsequently the World Heavyweight Championship in his memory.
Segments in memory were not always positive, however. Randy Orton notably claimed that Guerrero was in hell to agitate Mysterio during their 2006 rivalry.
Shaul Guerrero prepares to wrestle Deonna Purrazzo on Global Syndicate Wrestling's debut show on February 20th.
What are your thoughts on the above story? Let us know in the comments on Twitter or Facebook.