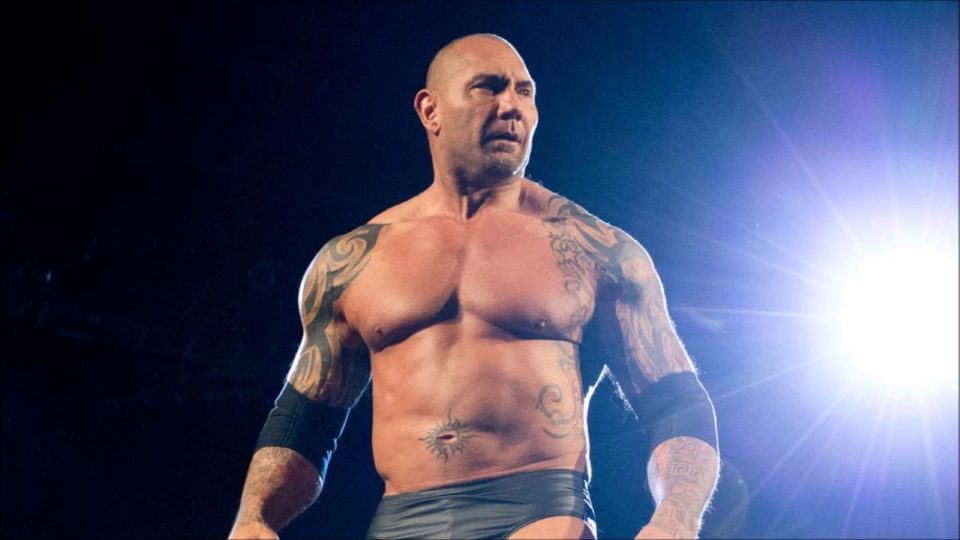 Batista was one of WWE's top stars when he decided to leave the company in 2010. In a famous segment on Raw, in May 2010, he quit WWE and it would be nearly four years before he would return. Now, we know who tried to talk him into staying with the company.
Surprisingly, it was not the likes of Triple H or Vince McMahon but rather Arn Anderson. Anderson revealed on a recent episode of his podcast that he urged Batista not to leave after all the work Batista had put in over the years.
Anderson also added that Batista still had plenty of money to make as a top heel. His heel run was relatively short in hindsight, lasting from October 2009 until May 2010. There were still plenty of top babyfaces he could have worked with at the time, such as Randy Orton and Edge.
Batista's issues with WWE at the time were focused on the company's transition towards a PG product. He was a big believer in a more mature product and has spoken about the disappointment he felt when the company shifted its direction. He would return in 2014 as a babyface before quickly turning heel once again.
Does this news surprise you at all? Let us know on Twitter!