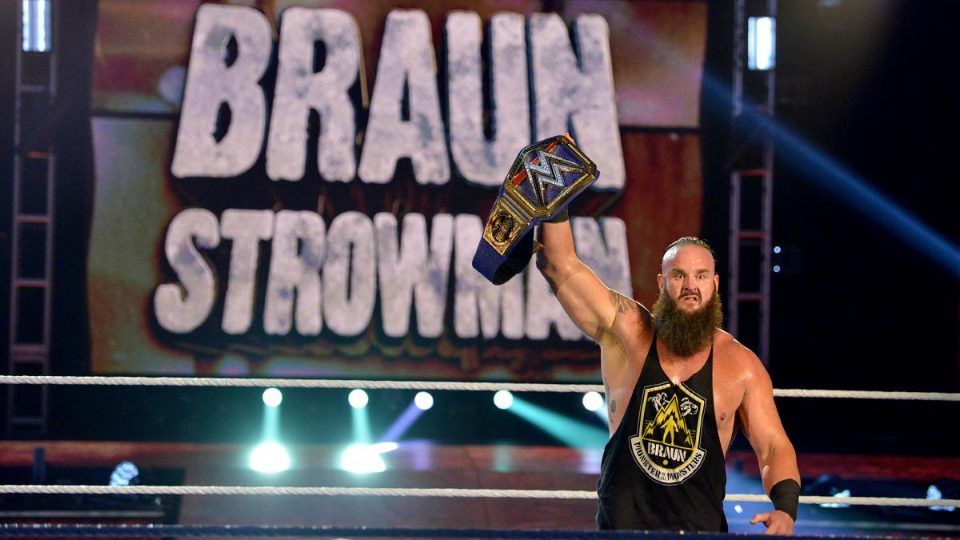 On the May 22, 2020, edition of WWE SmackDown, Braun Strowman got an unusual challenge for Backlash. He won't be facing just one man. He'll be facing two.
After a Dirt Sheet Segment, Braun Strowman ended up in a match with Miz. Morrison was heavily involved in the match.
However, Braun was too much for them to handle. He won with a massive Powerslam.
And just like that… @mikethemiz's words came right back to haunt him. #SmackDown @BraunStrowman pic.twitter.com/kwcV8UM4BI

— WWE (@WWE) May 23, 2020
After the match, Morrison told Strowman he was lucky to pin him in last week's tag match and lucky to beat Miz tonight. Morrison then said he couldn't beat both of them.
While the match isn't official yet, Braun Strowman seems to have accepted the challenge. So, it appears we will be getting a Handicap Match for the Universal Championship.
Braun is no stranger to defending titles in a Handicap match. He lost the Intercontinental Title to Sami Zayn in a 3 on 1 Handicap match with Cesaro and Shinsuke Nakamura.
"You want me. You got me."

@BraunStrowman vs. @mikethemiz & @TheRealMorrison in a Handicap Match for the #UniversalTitle at #WWEBacklash?????? pic.twitter.com/xqoirU0tvE

— WWE (@WWE) May 23, 2020
It would defy logic to have Braun lose this early into his run, but there is never a guarantee WWE will follow logic.
This match will join The Greatest Wrestling Match Ever between Randy Orton and Edge on the Backlash card when it becomes official.
What do you think of this matchup? Let us know on Twitter.