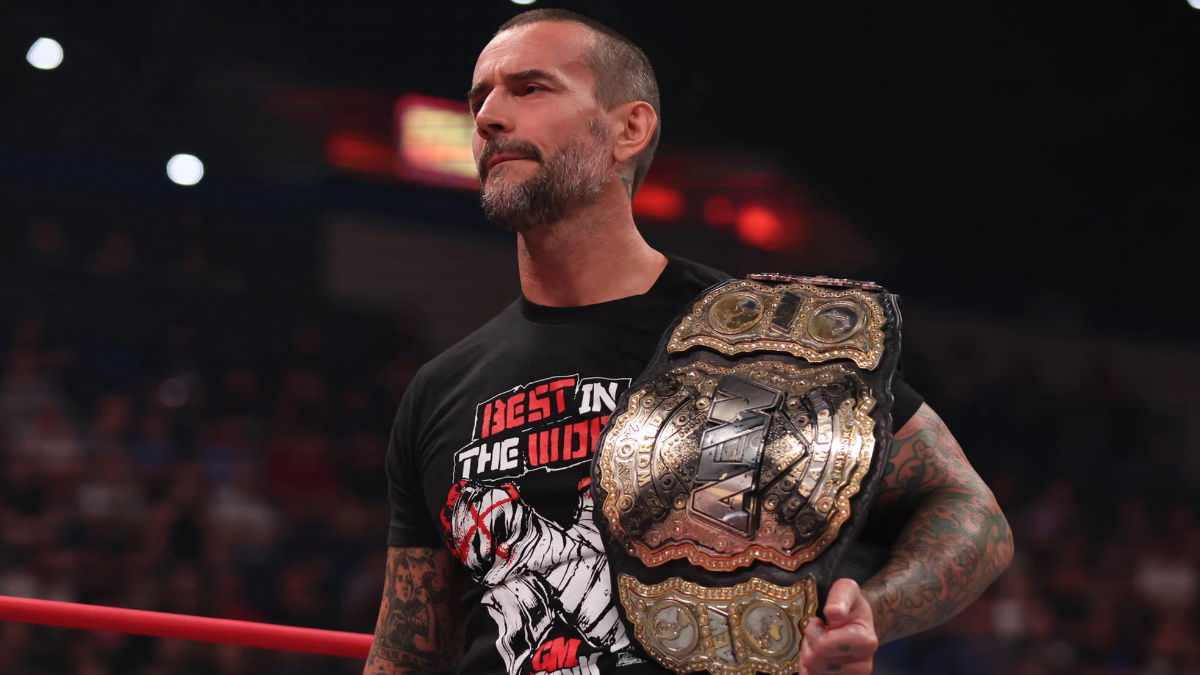 AEW star CM Punk has opened up about integrating his straight edge lifestyle into his wrestling character, explaining why he uses the X symbol in his presentation.
Throughout CM Punk's career, the controversial star has made it clear that his abstinent lifestyle isn't just a gimmick.
Punk often uses an X symbol to represent himself, including with his 'real' AEW World Title belt, which he spray painted a black X onto on the July 29 edition of Collision.
Speaking with Justin Barrasso of Sports Illustrated, Punk recalled feeling like an outcast early on in his wrestling career for being straight edge.
Noting that it was his then-girlfriend Natalie Slater's idea for him to integrate his real lifestyle into his wrestling persona, Punk said:
"When I'd just started wrestling, one of the first places I found steady work was Mid American Wrestling run by Carmine DeSpirito, and we ran a Knights of Columbus Hall in West Ellis, Wisconsin once a month.
"I think the appeal for the fans there was really cheap beer. I was this straight edge kid that didn't fit in anywhere, except for with the freaks and geeks in a pro wrestling locker room.
"I had not done this straight edge gimmick yet. I was racking my brain to come up with a great idea, and I remember my girlfriend at the time, Natalie Slater, who is still to this day a great friend of mine, pointed out the pot of gold was right under my nose.
"She was like, 'Why don't you just be you? Why don't you just be straight edge?' All credit to her. That's where it was born.
"That's why I tape my wrists, that's why I X-up my hands, and that's where 'Straight edge means I'm better than you' comes from.
"Looking back on it now, there's a lot of people I currently work with who are not only wrestlers because of me–their words–they're straight edge because of me.
"It's time to go back to that. Look how powerful it is. That's a nice itch I get to scratch now."
CM Punk is currently making headlines for reported incidents involving several AEW names, including Hangman Page, Ryan Nemeth and Jack Perry.
For clarification on Page's interview taping being moved from Saturday's edition of Collision, click here.
For an update on the situation surrounding Punk and Ryan Nemeth, and Nemeth's brother WWE star Dolph Ziggler's response, follow this link.
Details on the 'disagreement' between Punk and Perry over a backstage segment can be found right here.
For all future updates on Punk, click here.
Think you know the most about wrestling? Join our Wrestle League predictions competition for free, and be in with the chance of winning $250 of Amazon vouchers. Make sure you subscribe to email notifications to make sure you never miss a show.