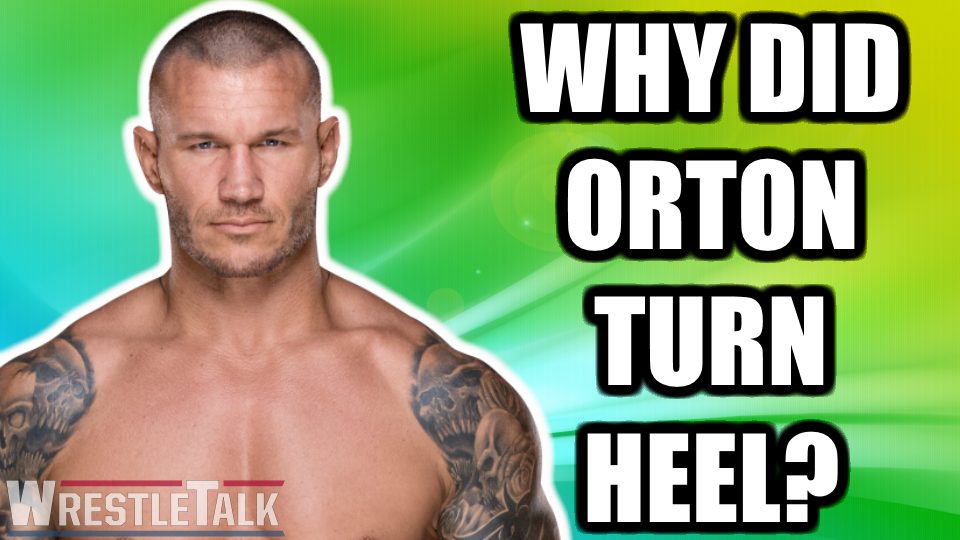 13-time WWE World Champion Randy Orton recently turned heel following a fairly lengthy run as one of WWE's top babyfaces. The 'Viper's undoubtedly high-level of popularity coupled with his veteran status lead to many posing the question: Why?
Well, Twitter account @WrestleVotes, which has a great reputation when it comes to WWE backstage news, may have the answer we're looking for.
Regarding Randy Orton's heel turn, it has been something he's wanted for a while now. Orton definitely pushed for it. I'm expecting him to be the top heel on SmackDown going forward. With him, Nakamura, Joe, Miz & Almas, SD has a strong mix of main event level heels.

— WrestleVotes (@WrestleVotes) July 26, 2018
For anyone who's listened to Orton in shoot interviews or podcasts, the 'Apex Predator' has made it no secret that he prefers playing the role of a 'bad guy.'
Here's what Orton said on a September, 2017 edition of Edge and Christian's Pod of Awesomeness:
"I love it and I'm going to use that, hopefully sooner than later when I turn heel again. I'm sick of this babyface thing, that's for sure."
Fast-forward just under a year later and the former 'Legend Killer' got his wish.
Randy returned from knee surgery after about two months on the shelf at Extreme Rules, where he struck Jeff Hardy with a low blow after the latter's loss to Shinsuke Nakamura.
Two nights later on SmackDown Live, Orton interfered in the US title rematch between Jeff and Shinsuke. He ambushed the 'Charismatic Enigma' and, in one of the most disgusting things ever seen on a wrestling show, shoved his finger in Hardy's ear piercing, pulling and twisting, and I feel sick just writing about it.
On the latest edition of SmackDown Live, Orton explained the storyline reason for his heel turn. Simply,  he wasn't getting the respect he deserved because people prefer to cheer "indy darlings."
Related content:
Are you a fan of Orton as a heel? Let us know in the comments below or on Twitter here. You can also join us on Discord to chat with Oli, Luke, the magazine team, the website writers and each other here!