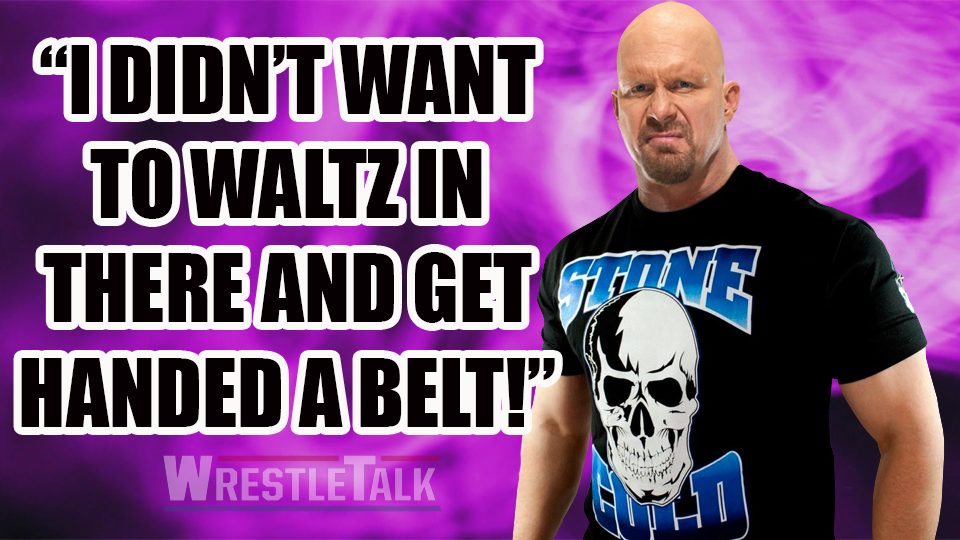 The career path of Steve Austin is a familiar one to every long time devotee. He's gone from being 'Stunning' to a Hollywood Blonde, a 'Ringmaster' and Million Dollar Champion, before eventually turning Stone Cold at the 1996 King of the Ring. However, there's a portion of his livelihood that isn't talked about that much, and that's the time he spent in Extreme Championship Wrestling.
"He was perennially injured and he had a bad attitude and he blew me off on the phone. It had nothing to do with whether or not I thought he could make money. But that made good narrative"
Those are Eric Bischoff's words on why he let Austin go from WCW – oh Eric. Following his release, Steve was invited to Philadelphia by mastermind Paul Heyman.
With the renegade corporation, Austin was allowed to let off steam and lay the foundations of a character which would keep the WWF alive during the Monday Night Wars. During his brief stint with the hardcore outfit, 'Superstar' Steve Austin received chances at the ECW World Heavyweight Championship but never captured the honor. Now we know why.
A guest on Lillian Garcia's Chasing Glory podcast, the 'Texas Rattlesnake' spoke about many issues, one of them being why he never climbed the branches to the top of their barbed wire laden tree:
 "I was a very good mechanic in the ring, but I wasn't a superstar yet, although we would call myself 'Superstar' Steve Austin there in ECW. I said, 'Man everyone is going to be expecting me to take the title. Let me chase it, let me earn it.' I wanted to get over to that ECW crowd or where ever it is from a television standpoint. Those people in that s***hole arena, that ECW arena, it was a dump. When I say that, I mean that as a compliment. It was just this raw crazy atmosphere with a lot of guys working their asses off to build that place up and doing a hell of a job and all those great promos. So I just didn't want to waltz in there and get handed a belt. I wanted to earn it through the boys in the company and earn the fans respect."
So there we have it. Steve Austin was never ECW World Heavyweight Champion because he simply wanted to earn it. That's a commendable thing in professional wrestling when many would have siezed it because they could have done. For Austin, he would never get the chance to earn the strap, joining the World Wrestling Federation in late 1995.
Let us know what you think about this decision. Should Austin have just taken everything he could to bolster his image and name value, or did he make the right decision? Let us know on Twitter and Discord now.