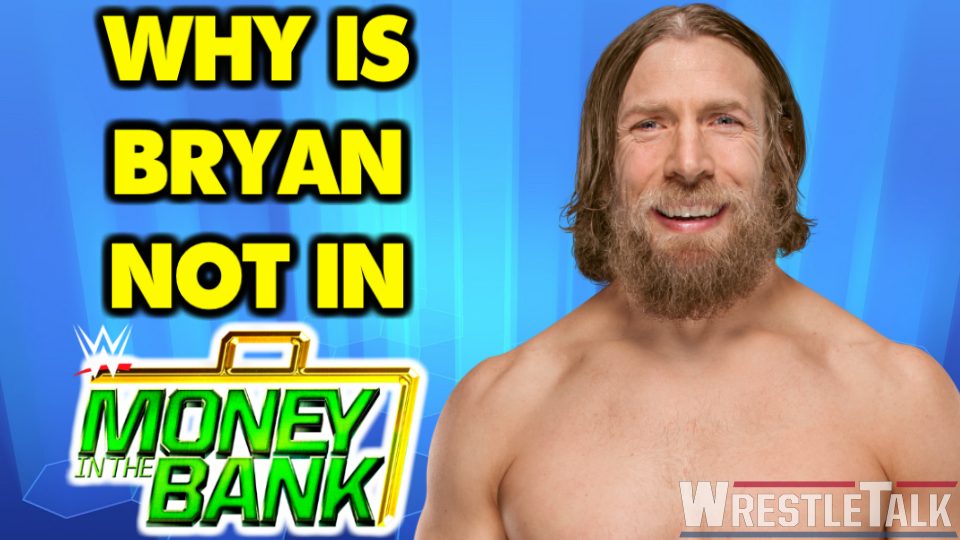 This past Tuesday on SmackDown Live, Daniel Bryan passing out to Samoa Joe's chokehold ended his hopes at gaining the Money in the Bank contract. According to Dave Meltzer of the Wrestling Observer Newsletter, WWE did not want the 'American Dragon' to compete in the ladder match due to a higher risk of neck and head injuries.
As I wrote in Tuesday's article about Big Cass returning to TV, Bryan not participating makes a lot of sense given Bryan's concussion and injury history. Given the volatile nature and unpredictability of multi-man ladder matches, keeping Bryan out seems "best for business" long term.
It looks like Daniel Bryan's health is a major concern for WWE going forward. Bryan is a big draw for the company. His return has helped SmackDown Live become what most fans and critics believe to be the better of the two main weekly shows.
A cynical person might also wonder how much this focus on health and wellbeing of one its primary performers is a public relations ploy for WWE. CM Punk and Colt Cabana are in the middle of a lawsuit right now. I'm sure Vince McMahon doesn't mind reports surfacing this week about how much they care about their employees' health.
As for the pay-per-view, it appears we're getting the continuation of the feud between Big Cass and Daniel Bryan. The submission specialist vs. the seven-footer isn't the most exciting option for Bryan's first feud back from injury. The big Money In the Bank ladder match has a lot of star power. AJ Styles and Shinsuke Nakamura are probably winding up a feud for the title.  You have to think the 'American Dragon' will move on to some big money matches in the future. Briefcase or not!
Who do you think Bryan's next feud should be with? Let us know in the comments below or on Twitter here.