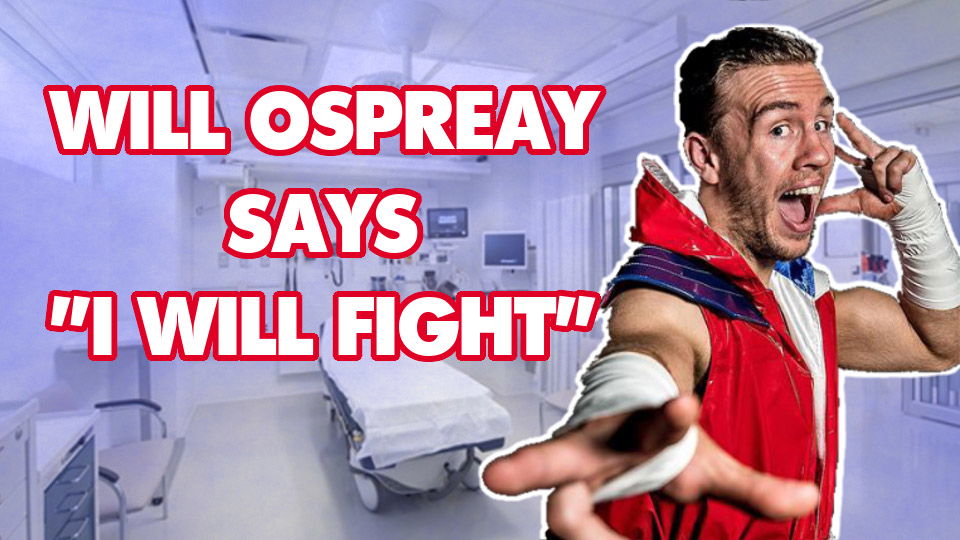 Following a fantastic match against Marty Scurll at Sakura Genesis this weekend, it was reported that Will Ospreay had suffered a neck injury during a messy ring apron spot. The failed attempt at a Spanish Fly, a move that Ospreay regularly performs without issue, caused the performer to land on his neck and upper back with a great deal of momentum. He made it through the rest of the match, most likely working off adrenaline, but once he made it backstage it was reported that he was in a great deal of pain.
It had been assumed by many, including Ospreay himself, that this would prevent him from performing during many New Orleans-based shows this week.
Hey guys I'm ok. But I might not be fit to compete for NOLA. I'll update you once I know more.

— ᵂⁱˡˡ ᴼˢᵖʳᵉᵃʸ • ウィル・オスプレイ (@WillOspreay) April 1, 2018
Thankfully it looks like Ospreay is going to be fit enough for competition, and will work through the injury.
This is great news for all those that have been looking forward to seeing Ospreay, arguably one of the top young athletes in wrestling today, over the weekend. Hopefully, this isn't a case of him taking a significant health risk in order to make it to the biggest wrestling weekend of the year, as it is clear that there are many incredible matches still to come from him in the future. This weekend he is booked in a whopping six matches, facing AR Fox at Evolve 102, Matt Riddle at WWN Supershow, Dezmond Xavier at CZW's WrestleCon, as well as a few matches in Progress and RevPro.
Wrestlers on the independent circuit are known for taking greater risks, as the ability to compete is often decided by themselves rather than medical professionals in larger companies such as WWE. Given the tight rules set by the Louisiana Wrestling Commission around this years wrestling events, it may lead to Ospreay showing a more reserved style to help protect his injury. For some great coverage on how the Louisiana Wrestling Commission rules are going to affect the WrestleMania Week events, check out this great article over on Deadspin by writer and podcaster David Bixenspan.
All we know at the moment is that beyond expectations, Will Ospreay will be fighting this week – so get ready for an incredible showcase, as always.
I will fight. #NOLA pic.twitter.com/JzerrdatSe

— ᵂⁱˡˡ ᴼˢᵖʳᵉᵃʸ • ウィル・オスプレイ (@WillOspreay) April 3, 2018