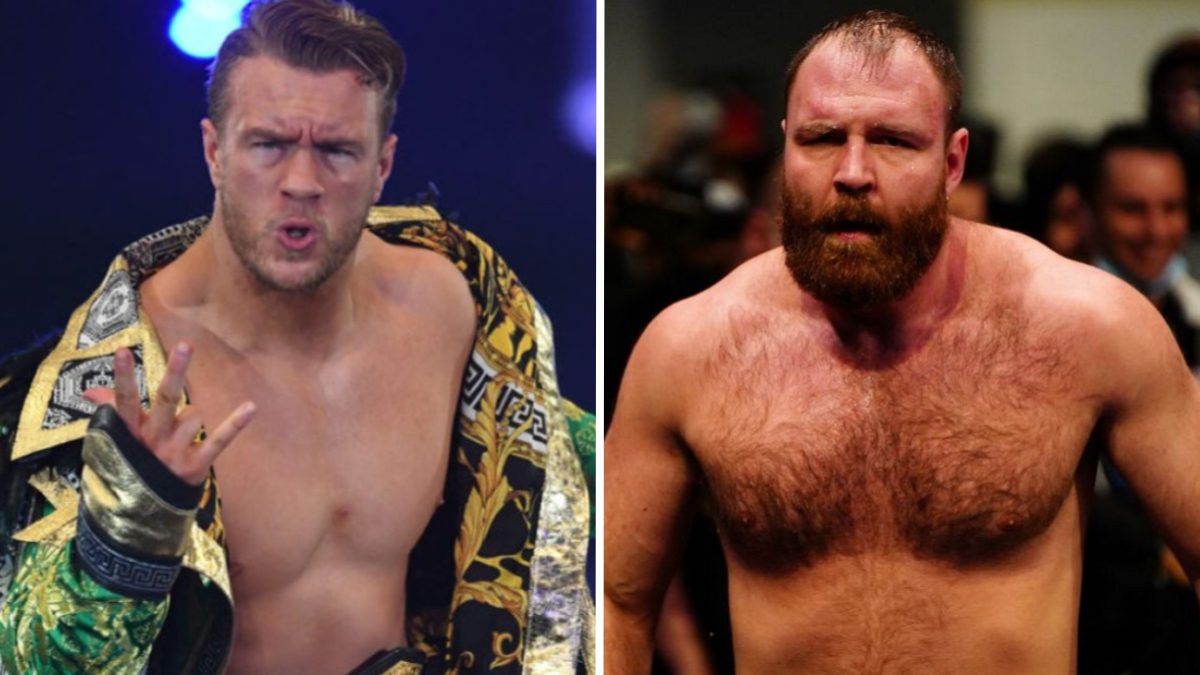 Will Ospreay is speaking his mind on a variety of topics, not least of which, AEW star Jon Moxley ahead of their match next month.
In a discussion with Wrestling Republic's Eric Novak on the All Real Wrestling Podcast, Ospreay spoke out on his feelings about New Japan Pro Wrestling taking his title away but not taking Moxley's US Championship when he was unable to defend it due to pandemic travel restrictions.
Ospreay said:
"I was like right four months game on my diet and once again I'm depressed, dude. I'm going from mad party stages to like hide how sad I am. I'm just partying hard but I'm also focusing so hard on my diet, my workouts, and everything along those lines with the first week I got the title taken off me. I was just like, 'guys I just need four months off,' that was it. There was that part of me that was angry because there's Jon Moxley, and like I've got a lot to say about Jon Moxley, it's like Moxley just has a year off actively competing but doesn't defend the title once. Yet New Japan is like, 'Oh no he's fine.' You've got the guy that's actually broke his back for the company, carried on doing all that just needing four freaking months off, but you just take the title away from me, like F you. I was kind of angry, but once again I get it, you guys need a fighting champion. If you're going to do it with Moxley then do it with the guy that's always going to be here. Moxley is a part-timer, I'm here. Nothing against Moxley, I couldn't care less about the guy. Just, come on man. I'm the guy that's going to be here. I'm gonna be busting my ass. That's why I made a statement of saying, 'No, until you notice me as champion, that is the interim champion, I ain't coming back to Japan.' I'll perform in America. I ain't gonna do it anymore. That's me taking my stand and I showed up in Ireland with that belt, in the United Kingdom, in America, in Japan, I showed up everywhere with that belt, I actually made it a World Title where Shingo's title could have been called a National Title at best."
Will Ospreay is set to take on Jon Moxley on April 16, 2022 in Chicago, Illinois at New Japan Pro Wrestling's Windy City Riot event.
Jon Moxley has been on a winning streak as of late in AEW; to see the AEW win/loss records thus far in 2022, click here.
To make sure you stay updated with all the latest wrestling news, add WrestleTalk.com to your Google Discover feed and follow us on Twitter!