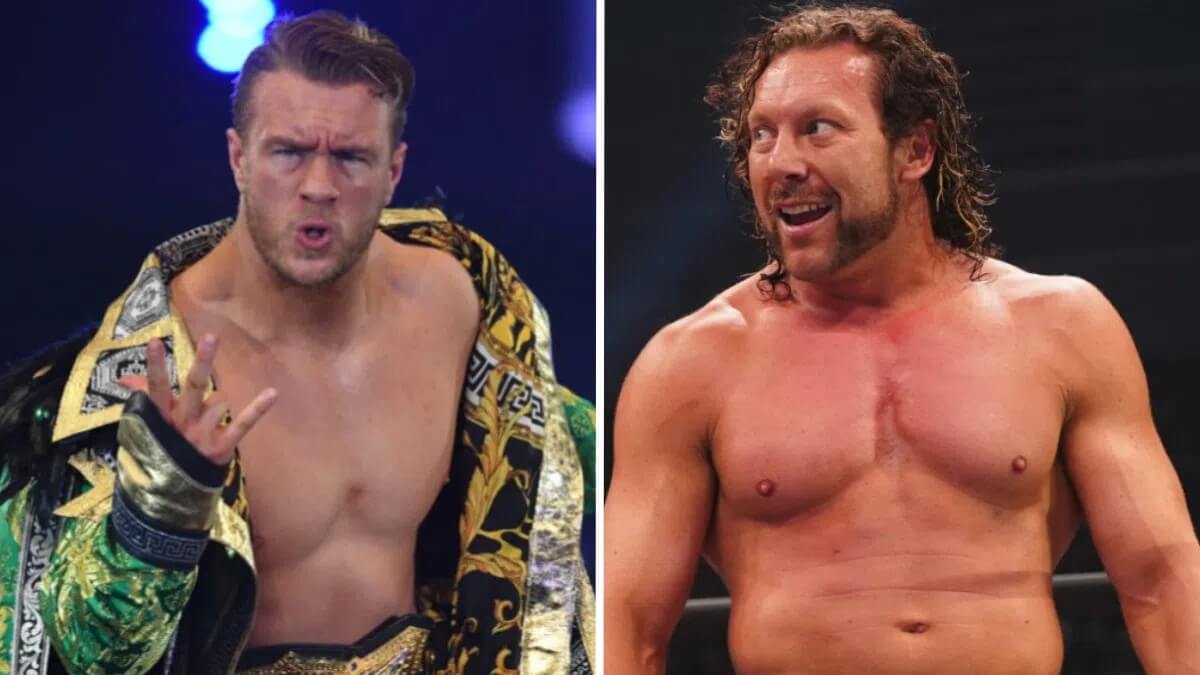 We are slowly starting to look ahead to the Forbidden Door show on June 26, which will features matches between AEW and NJPW stars, but it seems two of the companies' top stars are not on good terms.
Speaking on the "WRESTHINGS" podcast, Will Ospreay revealed he and former AEW Champion Kenny Omega are not on good terms, calling Omega out for his "c**t" behaviour online.
I warn you, if you don't like cursing, this isn't the podcast for you.
Here's what he said:
"We're just not on good terms right now, I just want to leave it. It's just, when you leave the building, and when you leave New Japan and you pull me to one side and say, 'Hey man, you need to step up for this company, I believe in you,' all this and gas you up, and they gas you up hard. You put your heart and f**king soul into trying to make this because the bar was high for both myself and Jay, the bar was high, and once again, I actually care.

"I want the fans to watch New Japan Wrestling and be like, 'This is f**king professional wrestling,' and I am f**king doing it and destroying my f**king body to do it, and then you cut me off online, what type of a c**t is that? Do you know what I mean? Like, I look at you and I actually hold you in f**king high regards, like actual high regards and I respect everything that you've done. Even when you've done that f**king barbed wire exploding match and it f**king went to s–t, I actually was the type of guy that went out and said, 'Oh, I hope they are alright,' because the bombardment of tweets that you get, I was probably the only guy that f**king did that.

"Instead, the way that you retaliate is by burying me to your f**king sh***y little fans, it's just like, I am literally doing my f**king best. So, that's kind of why like me and Kenny just don't get along it's just one of those things, I am sure he's got something else to say, and whatever."
While many fans are hoping to see Omega vs. Ospreay at Forbidden Door, it's currently very unlikely, with Omega currently injured, and Ospreay recovering from a serious kidney infection.
Credit to WrestlingInc for the transcription.
To make sure you stay updated with all the latest wrestling news, add WrestleTalk.com to your Google Discover feed and follow us on Twitter!