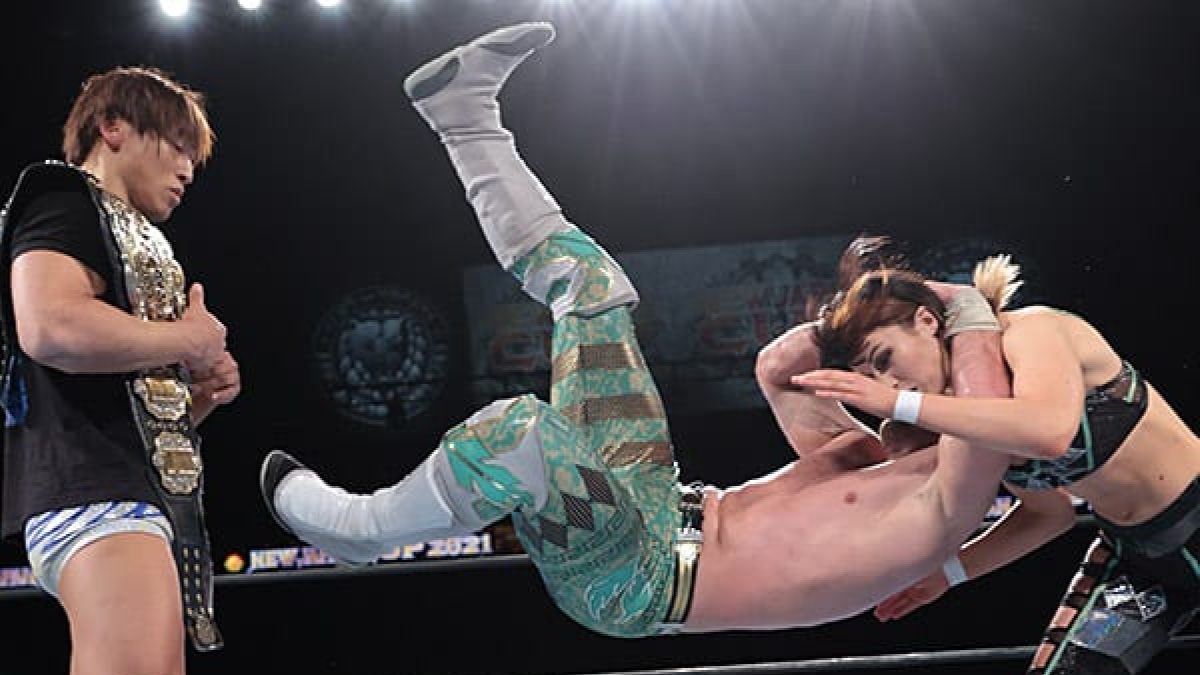 NJPW star Will Ospreay has discussed hitting Bea Priestley with the Oscutter, revealing who came up with the idea for the spot.
In March, Ospreay won the New Japan Cup, guaranteeing himself a shot at the IWGP World Heavyweight Championship. Following the match, Ospreay hit his real-life girlfriend with his signature cutter.
The spot sparked outrage amongst some NJPW fans, who thought the angle was distasteful. According to Ospreay, the moment was all Priestley's idea.
Speaking on the Two Men Power Trip podcast, Ospreay explained that Priestley was already on her way out of NJPW. Theorising that the spot would make Ospreay look even more desperate, Priestley put herself forward to take the Oscutter, according to Ospreay.
Praising Priestley's wrestling ability, Ospreay said:
"I understand the triggering that can have with a lot of people, but people need to realize that me and Bea are still together. Everyone realizes this, right? She's just gone home. She realized she was done and going home. Her idea is, 'what better way to send a message than driving home the fact that you will do anything to take (the IWGP World Heavyweight Title)?'

"It was her idea to take the Oscutter. She put herself forward for that. She's a pro wrestler and a very very good pro wrestler. The fact that she was willing to take a bullet for me, I can't say enough good things about her. A lot of people were obviously annoyed by it, but people need to remember that there is talking between us and nothing is done without the other person knowing."
Ospreay went on to win the IWGP World Heavyweight Championship from Kota Ibushi. Unfortunately the British star was forced to relinquish the title due to a neck injury.
On Twitter, Ospreay recently gave a worrying update on his condition, and future in wrestling.
Quote via Fightful.
What are your thoughts on the above story? Let us know in the comments on Twitter or Facebook.