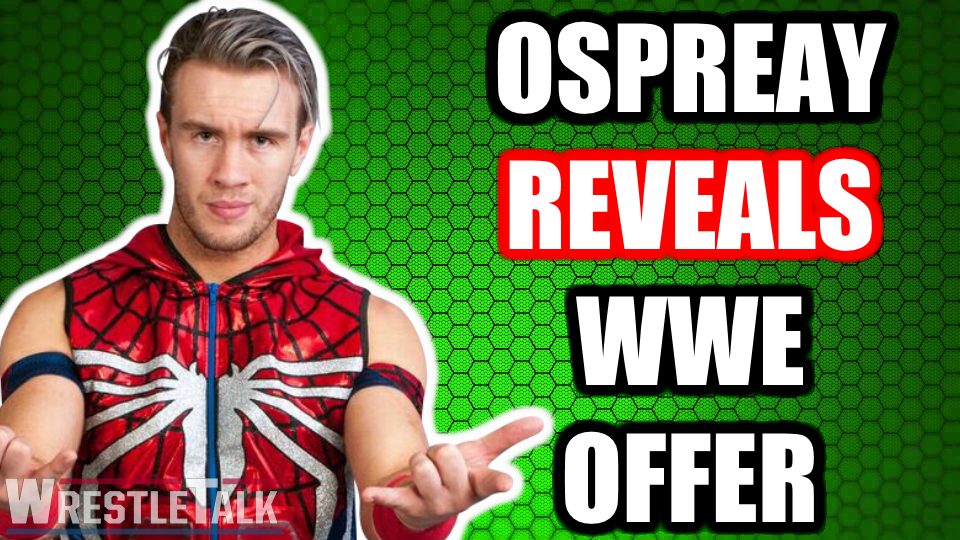 Will Ospreay released a statement earlier this week through his Twitter account giving us a small peek into what it was like becoming one of the hottest talents currently working in the industry.
Titled "Truly blessed. Thank you so much," the piece was inspired by Will and Bea Priestley successfully buying their first house. Bluntly and honestly, Ospreay goes on to describe the struggles he faced at school and not getting into the college of his choice.
He details the jobs he had to do while training and working for Progress Wrestling and then Revolution Pro Wrestling. Shockingly Will also speaks about almost giving up wrestling just before performing at Battle of Los Angeles 2015!
https://twitter.com/WillOspreay/status/1025341492317941760
Contracts
This is where it gets really interesting, Ospreay talks about facing Okada at Global Wars UK 2015 and being offered a NJPW contract as a result. Although rumored, Will then goes on to discuss having been offered both WWE and TNA (as it was) contracts too.
Ospreay continues saying that he selected New Japan because he wanted to "become a well rounded performer." Surely ruffling the feathers at WWE HQ, Will concludes "it's the greatest decision I've ever made and I've never been happier."
Will goes on to thank Bea Priestley and many others who have helped him get to where he is now. He also hints at a new chapter starting on the 20th of August, but what that could mean is anyone's guess!
Congratulations on the new house Will and Bea!
Related Content:
Do you think Will made the best move going to New Japan Pro Wrestling over WWE and TNA? What do you think is next for him? Let us know in the comments below or on Twitter here. You can also join us on Discord to chat with Oli, Luke, the magazine team, the website writers and each other here!