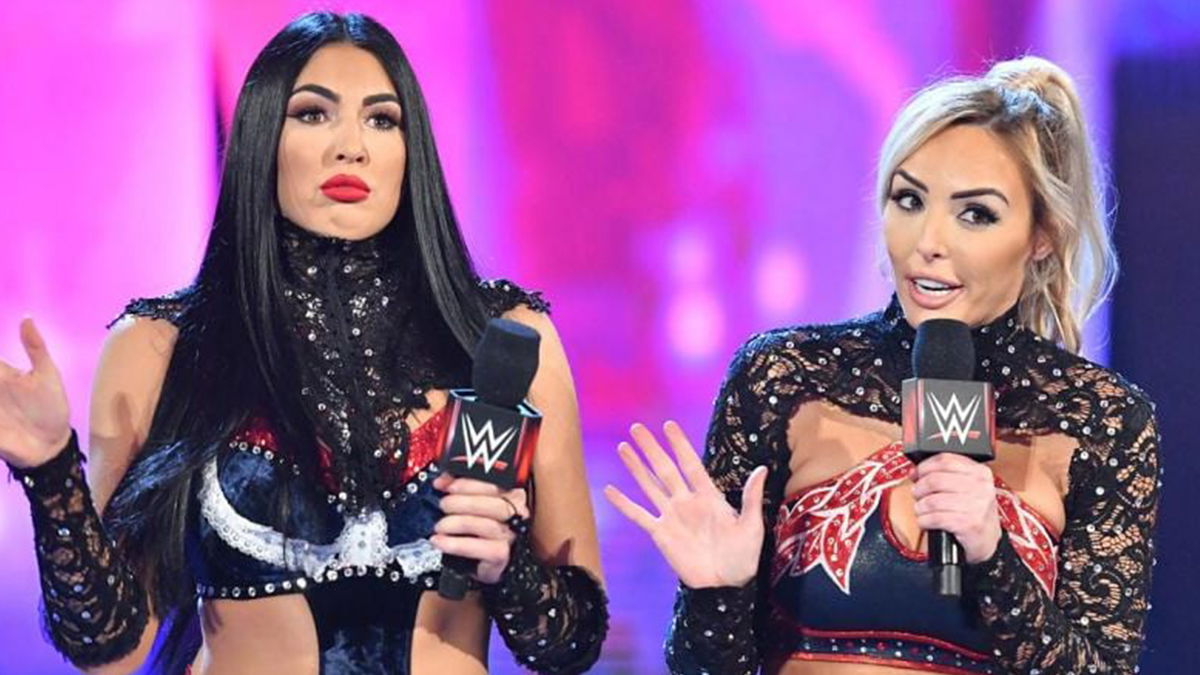 It has been almost two months since The Iiconics were released from WWE. Now, they have said they intend to sign their next contracts together.
Speaking on Busted Open Radio, Peyton Royce said they want to move forward with their careers together. She also added it wasn't even something they had to question, citing how comfortable they are with each other. Here is the quote, courtesy of Fightful:
"We definitely want to stay together and move forward together because we're most comfortable together and can off each other so easily. We don't even have to talk about what we're doing, it just comes naturally to us because have so much history together. Off Our Chops, we were so excited because we've been wanting to do a podcast. That was the first thing when we found out we were 'getting the sack.'"
Billie Kay also chimed in, echoing Royce's point while saying their goal is to build tag team wrestling.
"We definitely want to stay together. We'd love to work for another company and we feel we can help a tag team division at whatever company we choose to go with. We still love tag team wrestling and that was our goal all along, to really build tag team wrestling."
The Iiconics were brought up to the WWE main roster in 2018. They ended up winning the Women's Tag Team Championship at WrestleMania 35 but were split up unceremoniously in 2020.
The duo was ultimately released by WWE on April 15, 2021. Their no-compete clauses will expire on July 14, meaning they are free to sign wherever they choose after that date.
What are your thoughts on the above story? Let us know in the comments on Twitter or Facebook.