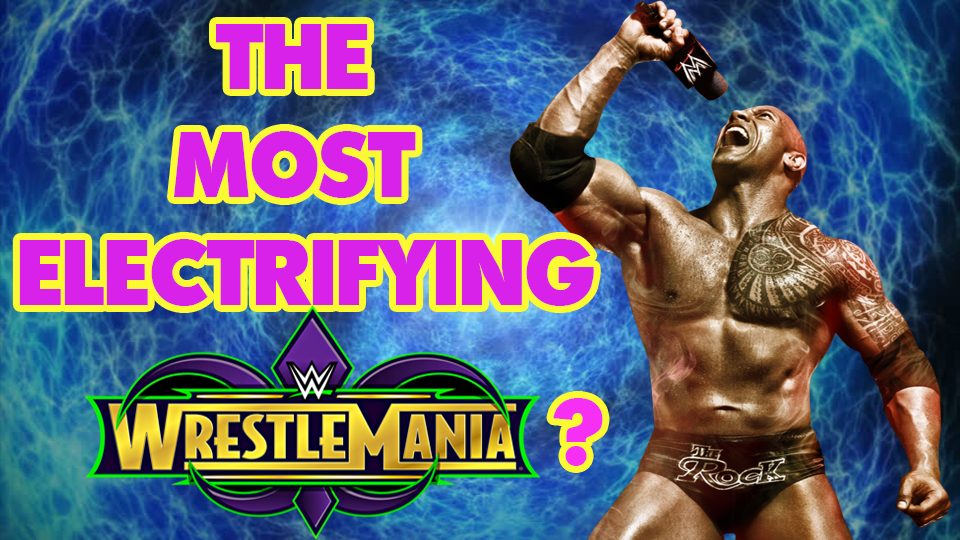 Do you smell what The Rock cooking? Well if you do, then you'll know it could be a possible match at WrestleMania 34 if the latest rumors are to be believed.
Before we go any further, however, it must be pointed out that with such a stacked card and little time until the curtain lifts, then a full singles bout is unlikely so take this with a pinch of salt. If you're trying to cut that out of your diet, then a sprinkle of paprika will do just as well.
https://www.youtube.com/watch?v=EKWj4j7htbg
It is being reported by both the U.K.'s Daily Star and betting website Oddschecker, that there is a 99 percent chance that 'the Great One' will be at WrestleMania this year.
"The Rock is still one of the WWE's biggest names," Oddschecker spokeman George Elek told CBS Sports. "An appearance from the Great One would spike interest and generate huge publicity for Vince McMahon's business."
According to betting lines, the chances of seeing The Rock in the Superdome currently stand at 1/100, which tallies out to a 99 percent possibility. Elek added, "If bookies are right, then that's exactly what will be happening come WrestleMania 34."
While the news is exciting and many will be predicting what he'll do on the show, there are a few vital things to consider before we marks hang up the bunting and get Brahma Bull tattoos.
Dwayne 'The Rock' Johnson is currently Hollywood's highest earner — and after his injury at WrestleMania 29 against John Cena set the filming of his movie Hercules back a considerable amount of time, the star has all but been forbidden to compete while either actively filming or readying for a shoot, the insurance issue for WWE will be a major problem as well.
Should all of that be overcome, then who would Johnson realistically face? His last major opponent was John Cena five years ago, while he dropped Eric Rowan in an impromptu match at WrestleMania 32. It's not as if there's a feud ready and waiting for him to return to in the eleven days that remain, especially when you consider the fact that the promotion failed to secure him to team with Ronda Rousey on the same card. So, his strapping on a pair of boots is looking less likely.
https://www.youtube.com/watch?v=1LOYHEM_P58
I have no doubt that The Rock will be at WrestleMania in some form – maybe we could all enjoy a non-burial sing-off between him and Elias if all else fails – and with WWE reporting they'll be a performance by a mystery star before the event, it looks promising for Team Bring It.
The Rock deserves one last retirement match to give him the send-off he's rightfully earned. That will not happen this year however, or until Johnson feels he has finished with the industry. When it does occur, it will be one of the saddest moments in professional wrestling for those who have followed him from the very beginning.