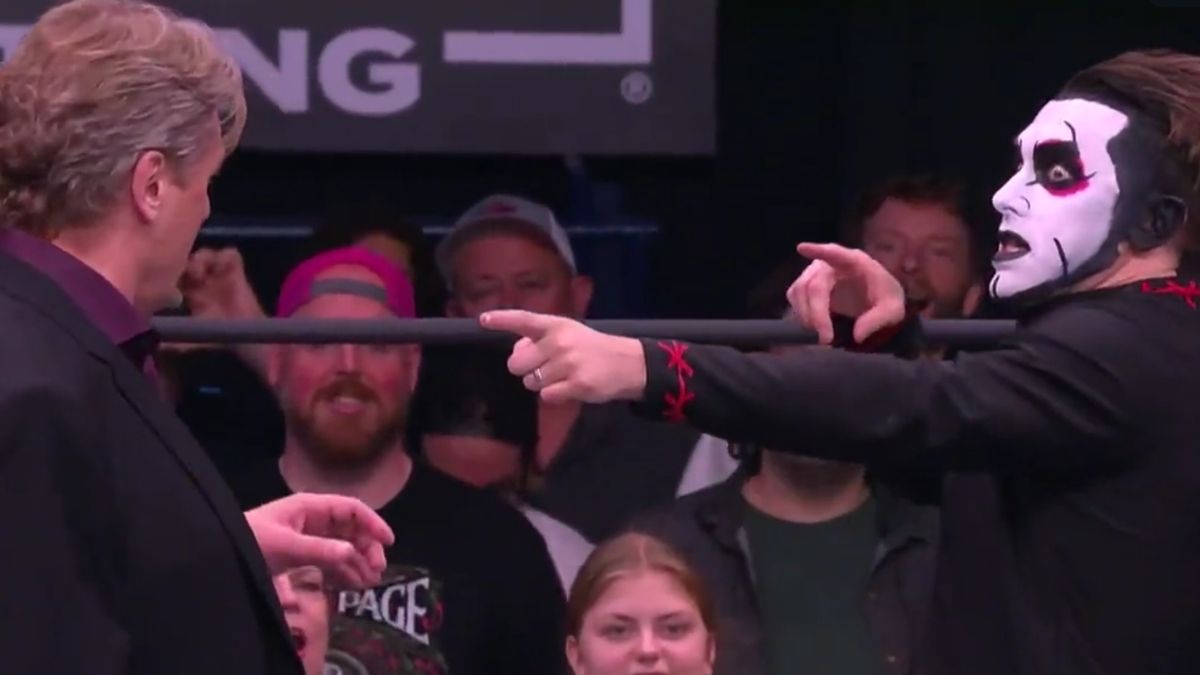 William Regal may be in AEW now but he's well equipped to compare Danhausen to various other comedic WWE acts he worked with in his past.
William Regal may be the leader of the Blackpool Combat Club in AEW but over the course of his storied history, Regal has served in many roles on our televisions, occasionally even comedic.
In an interview with Bleacher Report's Chris Mueller, Regal commented on another non-traditional act in the All Elite Wrestling roster, Danhausen.
Sharing about his past experiences with acts in wrestling that have been viewed as more 'comedic' Regal shared his thoughts, saying:
"With Danhausen, he's figured it out. Good for him. I'm not going to go 'well, this fella looks like this', no, I'm going, 'good for you!' I'm happy for him. I'm more than happy to put his stuff over. That was one of my jobs in WWE because I'm very comfortable with myself. If you look at it, I was put on with a lot of people to make their stuff look funny or put their stuff over. And I'm willing to do it because I'm not trying to act like a tough guy.

"I can switch in a split second and I can make people hate me. I'm very good at it. But I can also make them laugh at me or be the butt of the joke. And then I will use that and turn that round in a second, and then put somebody down and then use that humiliation to get heat on that person and get heat with the crowd because I'm very comfortable with myself. I don't think I'm a tough guy, I don't act like one. I know people seem to think I'm something, but I don't think I am. I don't act like one, but I'm very comfortable with myself."
William Regal went on to recall one act, in particular, he was asked to help get over by Mr. McMahon himself, saying:
"Mr. McMahon brought me into his office once to work with Vito in a dress. And he said, 'Darren, can you work with this fella? Because I've given him this character and nobody else will be able to get it over as you can.' If you go back and watch, it was me that was supposedly this tough guy getting my head stuck up his dress, selling it for him getting up. If he was on with anyone else, it wasn't working as well. I did the same with Santino, to make sure his stuff worked well. And I helped him with a lot of stuff, he'll tell you this. But you've got to have the right people with you to put the stuff over.

"So, Danhausen is just another person. I go out there and I'm happy to put his stuff over because I know I can get it back if I need it. I'll put it over and I'll make it because that's my job. I'm a professional and my job is to sell the other person I'm on with, because if I do that and they do that for me, then it works. If you work for New Japan, and I have, everybody looks back at the 'everybody is killing each other days.' But when you're on the road, there's a lot of humorous stuff going on. They have Yano now who does this stuff. It's always been there, if 1000 guys are doing the comedy at the moment, I'm happy to put it over."
Danhausen's return to in-ring action and his debut in All Elite Wrestling was over in a matter of seconds after he fell quickly to Tony Nese.
We'll have another opportunity to see Danhausen's in-ring skills when he debuts alongside HOOK on the Double or Nothing buy-in preshow taking on Nese and Smart Mark Sterling.
Transcription via WrestlingInc. 
To make sure you stay updated with all the latest wrestling news, add WrestleTalk.com to your Google Discover feed and follow us on Twitter!