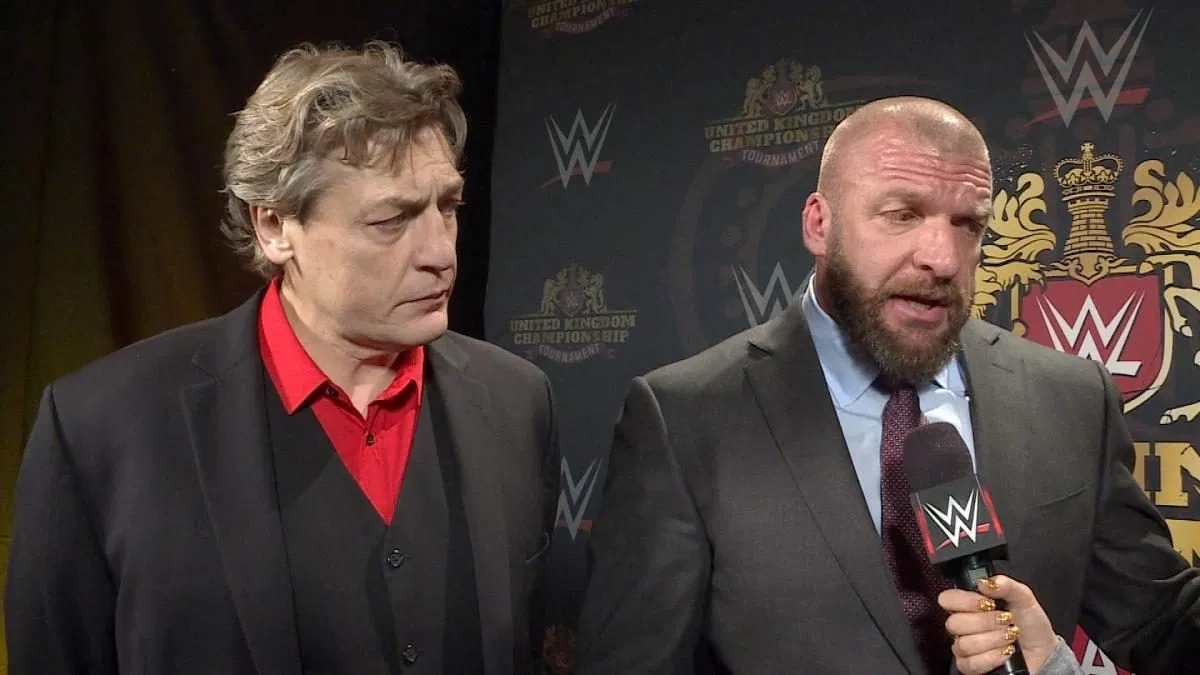 Before William Regal was letting Excalibur (Man in the Mask) know how good he looked on commentary every Wednesday night on TBS, he was the NXT General Manager for nearly a whole decade.
Regal was released from WWE back in January during WWE's remodelling of NXT in Triple H's absence.
Regal was one of the key members of Triple H's NXT crew, and Regal recently discussed his relationship with Triple H on a recent episode of his Gentleman Villain podcast.
He said:
"We are very, very close, incredibly Close. But we don't talk to each other much. I'm gonna say this on this podcast, he knows I work for somewhere else. Now the reason we get on when I started working at NXT is he knows that I will never say yes if the answer's no, if I think the answer is no. That might tell you a lot of things about me and there's enough people will tell you that.

The reason I have the whatever standard I have in this job is because I am as straight up of a geezer as you can find. We've talked a bit about this before, but me and H don't have great conversations. We don't really you know, the one thing we do have is music though we get on about Motorhead and stuff.

But we just get on and he can look at me because of the time we spent together, a short time in WCW. Well a year, just over a year, but we spent time learning our craft together. And me and him could just look at each other from across an arena and I know what he wants and I'll take care of it.

When we worked together, I was the last person, I probably spoke to him less than anybody else in the entire company. He didn't need to speak to me, I get it, sometimes I get a one word text, and I will just take care of whatever, I knew what he meant. That's how we work together. He knows now that I work somewhere else, he knows I would never talk to anybody. I know it's hard for people to imagine that because everybody's like, everybody's different now. They think it's okay to talk. No, he knows that's the way I am.

So we've obviously been in touch in the last several months, just an occasional thing. I've sent him a happy birthday mail, but he would never ask me about what I'm doing now. Because he knows that's why I keep whatever standards I have. I don't ask him, I've got no idea what's going on there. I've no idea, no idea, because I'm not working there. I don't need to know it's none of my business. None of my business what other people's business is. So I'm working somewhere else."
Triple H is now working as the head of creative in WWE, as well as the new EVP of Talent Relations.
transcription via Inside The Ropes
If you're in the UK but didn't manage to get tickets to Clash at the Castle on September 3, WrestleTalk is hosting a watch party at The Joiner on Worship in Shoreditch, London, and we'd love for you to join us! Click here for more details.