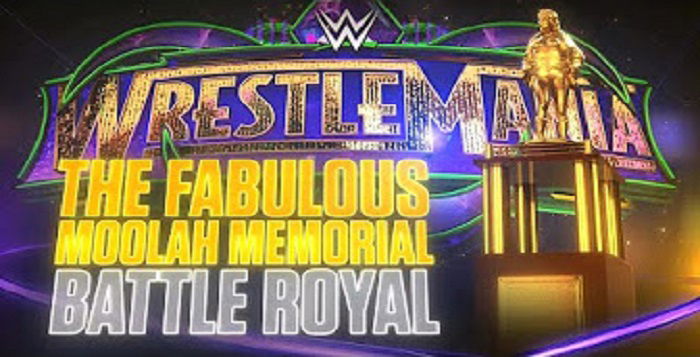 A video aired on RAW last night announcing a women's battle royal in honor of the Fabulous Moolah, which will be named the Fabulous Moolah Memorial Battle Royal. WWE hasn't announced who or how many women will be participating, but it will include wrestlers from Raw, SmackDown Live, and NXT.
https://twitter.com/WWE/status/973375209116807168
Like the Andre the Giant Memorial Battle Royal, the winner will receive a trophy based on the person the match is named after.
The bout will be a great showcase for wrestlers who are not regularly in the title scene on Raw, SmackDown Live, or even NXT – a move by WWE that should be applauded.
However, WWE has a knack of revising women's wrestling history. The Fabulous Moolah was painted as a great woman and a pioneer of wrestling in the aired video. However, it forgot to mention Fabulous Moolah's dark past, such as her Girl Wrestling Enterprises (a promoting business owned by Moolah recruiting young women into wrestling). The business was described by Dave Bixenspan in a Paste article as "if not an outright a scheme to pressure trainees into prostitution, then dangerously close to one" (read the article here).
We all know WWE's weird, often overly-sensitive reactions in regards to their public image (examples such as recently cutting Apollo Crews' name in half as it is phonetically alike to Cruz, which is the surname of the Parkland School shooter in Florida, firing Hulk Hogan for making racial slurs, and refusing to induct Chyna to the WWE Hall of Fame because she was in a porn movies), yet Moolah is seemingly exempt to this rule.  This makes the company seem desperate to present 'political correctness' as they fabricate roots of great women in wrestling that falls short in reality.
Women's wrestling has climbed amazing heights recently, starting with the 'Four Horsewomen' in NXT, to the Diva's revolution and the #GiveDivasAChance movement, which gave birth to loads of firsts in women's wrestling events and matches (first Women's Royal Rumble, first Women's Elimination Chamber, first Women of Honor Tournament, to name only a few). Ignoring the dark past of the Fabulous Moolah completely undermines the women's division's achievement, as it's now attached to someone with an appalling track record.
Nonetheless, we are having a women's Battle Royal, as we all expected, at WrestleMania 34.
Here's the updated confirmed card for WrestleMania 34:
Universal Champion Brock Lesnar defending against Roman Reigns
WWE Champion AJ Styles defending against Shinsuke Nakamura
Ronda Rousey & Kurt Angle vs. Stephanie McMahon & Triple H
SmackDown Women's Champion Charlotte Flair defending against Asuka
Intercontinental Champion The Miz defending against Seth Rollins and Finn Balor in a triple threat match
The finals of the Cruiserweight Championship tournament
SmackDown Women's Champion Charlotte flair defending against Asuka
Fabulous Moolah Memorial Battle Royal