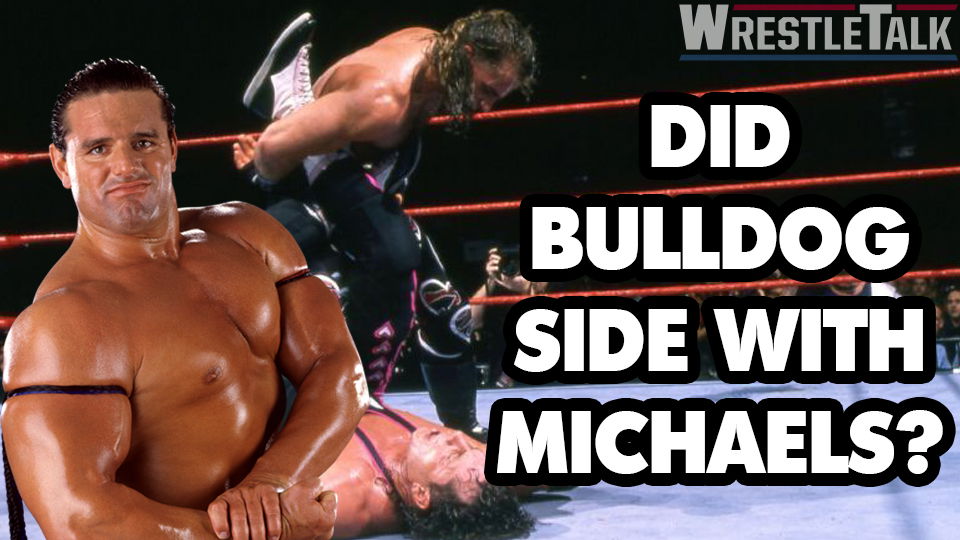 The feud between Shawn Michaels and Bret Hart, both behind the scenes and in the ring, is legendary. The Montreal Screwjob, where Bret lost his final WWE title before leaving for WCW, helped Vince McMahon become the character that would eventually help WWE beat WCW in the ratings war. Oftentimes backstage in the years before the Screwjob, it was the Hart family vs the Kliq. However, according to Davey Boy Smith Jr., the son of the British Bulldog, that was not always the case.
According to Smith, while his father's relationship with Shawn Michaels was not always solid, there were times where Bulldog would often take Shawn Michaels' side in disputes. In an interview with X-Pac on his podcast, Davey Boy said:
"Growing up I loved Shawn Michaels, [Sean Waltman], Kevin Nash, Scott Hall and everybody. It always seemed to me that Bret always had more of an issue with the Kliq than Davey did. Depending on what kind of relationship Davey was having with Bret at the time if they were getting along, not getting along. One day you'd talk to Davey and him and Bret were cool and the next time he'd be taking Shawn's side on things. Kinda like the weather."
In the interview, Davey Boy also talked about what it was like growing up around the tumultuous relationship between the Harts and the Kliq;
"For me growing up it was interesting, it was always intense. You always know that between Bret and Shawn there was always real heat. And that's something that is kinda missing from nowadays cause not many people have real heat like that. But they were always professional. Sometimes these make the best matches."
Do you feel that Bulldog taking Michael's side negatively effected his relationship with Bret Hart? Let us know in the comments below, or on Twitter. You can also chat with us on Discord.
Related Articles: