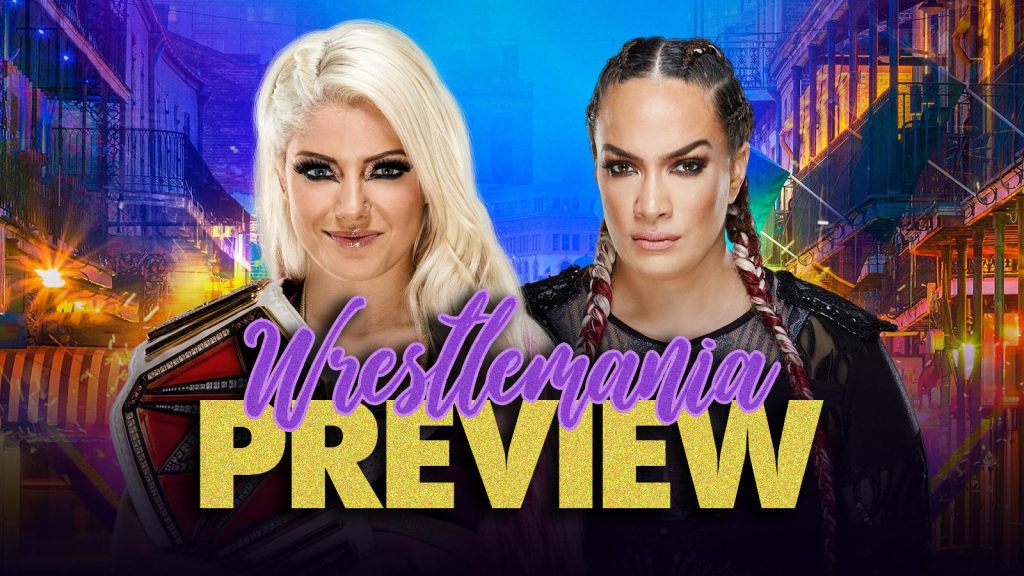 Alexa Bliss vs. Nia Jax has the potential to be one of the most engaging matches at WrestleMania 34. Although other matches on the card may be superior in terms of their in-ring work, Bliss vs. Jax has the potential to tell one of the best stories on the card.
So, how did we get here? Bliss and Jax are real-life friends and this bond was brought forward to TV. It was a partnership that existed for months, with Jax having Bliss' back in matches, originally in the hope that the 'Goddess' would eventually give her a title shot at some point in the future.
With Jax suffering three consecutive losses against Asuka, losing a potential shot at a WrestleMania title match itself, the 'Irresistible Force' was starting to look like an increasingly sympathetic character. After Bliss defended her WWE Raw Woman's Championship in the first-ever women's Elimination Chamber match, it was clear that the two were on a collision course with each other.
The catalyst came on the March 12 episode of Monday Night Raw. After Jax defeated a 'local competitor', Bliss was seen belittling Jax backstage, saying that she had her in the palm of her hand, that Jax was a loser, and finally that she was, "as dumb as she is big." Jax went ballistic, storming to the back to find the champion, ripping apart suitcases in anger.
It is the references to Jax's weight that some may point to as the biggest flaw in this feud, originally I thought that this was in poor taste. Bliss, in the most recent episode of Raw, said that Jax would be "blubbing in her blubber" after WrestleMania, the type of insult you would expect to find during the years of the Divas division. Of course, it adds to the irony that Mickie James is part of Jax's bullying as well.
It is this constant belittling, and Nia's emotional response, that has made Jax such a sympathetic figure, however. She gave a great interview on Raw, portraying an obviously emotional performer but one that will use her emotion to squash her opponent like a bug when we finally get to WrestleMania. Far from diluting her monster character, WWE has done a good job at giving her persona further layers.
When Jax came storming out to stop a post-match beatdown of Asuka by Bliss and James, the crowd became unglued, especially when Jax almost got her hands on the champion. It is because, not in spite, of this high school-esque bullying by Bliss and James that the WrestleMania crowd will be desperate for Nia Jax to give Alexa Bliss the comeuppance she deserves.
As for the match itself, I expect that Jax will ascend to the top of the women's division on Raw. Although there may be advantages in Bliss continuing her reign, the stage is set for Jax's coronation as champion. Jax and Bliss' performances during this feud have been top notch, and it will be these performances that drive their match at WrestleMania to be one of the most emotionally compelling of the night.
Prediction: Nia Jax
What do you think of this match? Are you excited for the "Nia's gonna kill you" chant? Let us know in the comments below or on Twitter here.