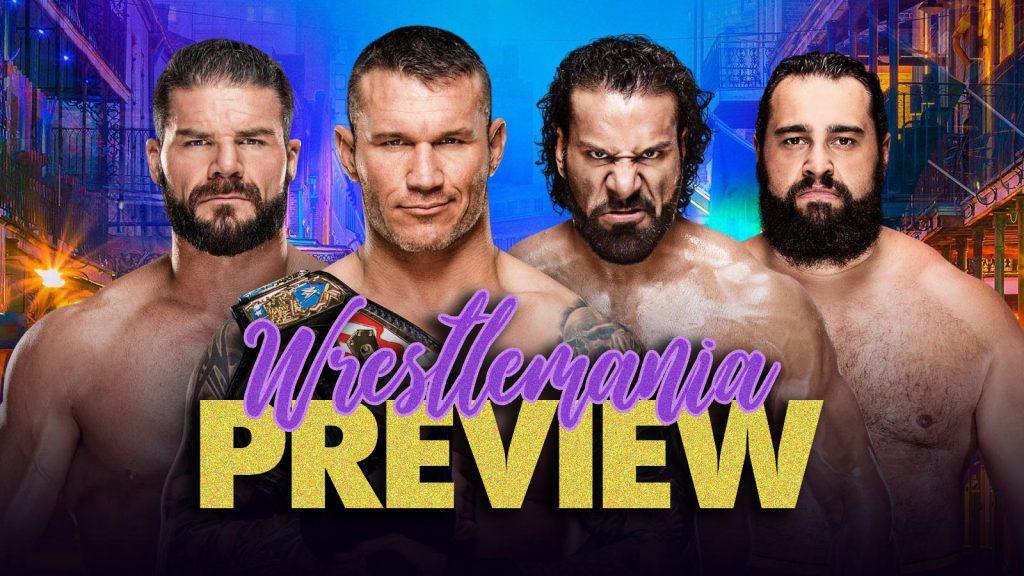 Only a few weeks ago, I wrote an article with some WrestleTalk colleagues where I made an assertion that it seemed all but a formality that the WWE United States Championship match was destined to headline the Pre-Show. The story felt out of place and a large portion of that was the addition of Jinder Mahal. Randy Orton won the championship at WWE Fastlane. Bobby Roode, the young up-and-comer he took it from, wanted his rematch. While I don't think Randy Orton vs. Bobby Roode would have stolen the show, they could have at least used the match as an avenue for one of them to turn heel. So far, so good. But then, Jinder Mahal was added.
While Mahal lost in the finals of the United States tournament to Roode, he did not feel like the right fit for this match. Someone like Dolph Ziggler, the man who walked out of SmackDown Live after winning the WWE United States Championship at Clash of Champions to create that tournament, would have been a better fit.
This match just seemed lost. What a difference Rusev Day makes!
With Rusev added to the match, "outta nowhere" the bout now feels like a can't miss. Although the addition of Rusev does not change the aforementioned storyline dynamic the triple threat match was missing, his presence will bring an energy to the bout that will rival anything else on the show. The chants of "Rusev Day" in a non-battle royal setting will make the match feel more energetic to the fans in attendance (and to us at home as well). Plus, as we saw on this week's SmackDown Live, Rusev is carrying quite the momentum with him.
Fatal four-way matches are easier to write narratives for than triple threat matches and this one will be no different. An early Orton and Roode vs. Rusev and Mahal pairing quickly dissipates when Orton attempts to RKO Roode and misses. Sunil Singh and Aiden English are dismissed from ringside at some point during the match (or maybe Orton can't help himself and takes care of them all on his own). Ultimately, Randy Orton retains his title to defend against Bobby Roode at WWE Backlash.
Prediction: Randy Orton
What do you think of this match? Should they call an audible and just have Rusev win? Let us know in the comments below or on Twitter here.