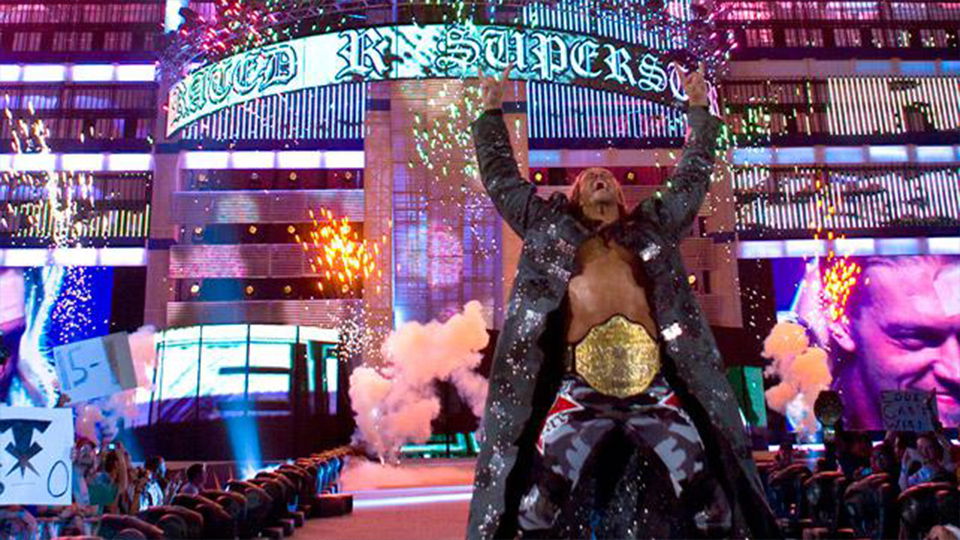 It was noted earlier this week that the 2008 pay per view WrestleMania XXIV had been removed from the WWE Network. It was not revealed why it was taken down but some had speculated that it was because Snoop Dogg appeared on the show in a prominent role and had appeared on AEW Dynamite last week.
However, now the show has been added back to the WWE Network. Mike Johnson of PWInsider has also revealed the reason as to why the show was removed in the first place. According to the report, the issue had to do with the entrance music used by Floyd Mayweather.
The report also mentioned that other shows from 2008 may also have to be pulled and re-edited.
Mayweather wrestled Big Show at WrestleMania XXIV and had originally used a licensed song for his entrance. Mayweather and WWE were sued over the use of the song in 2013, although a judge ruled that they did not owe anyone any money for having used it.
WrestleMania XXIV took place on March 30, 2008, at the Citrus Bowl in Orlando, Florida. Mayweather and Big Show had one of the most heavily promoted matches on the show. Ultimately, Mayweather came out on top, knocking Big Show out with a set of brass knuckles.
What are your thoughts on the above story? Let us know in the comments on Twitter or Facebook.