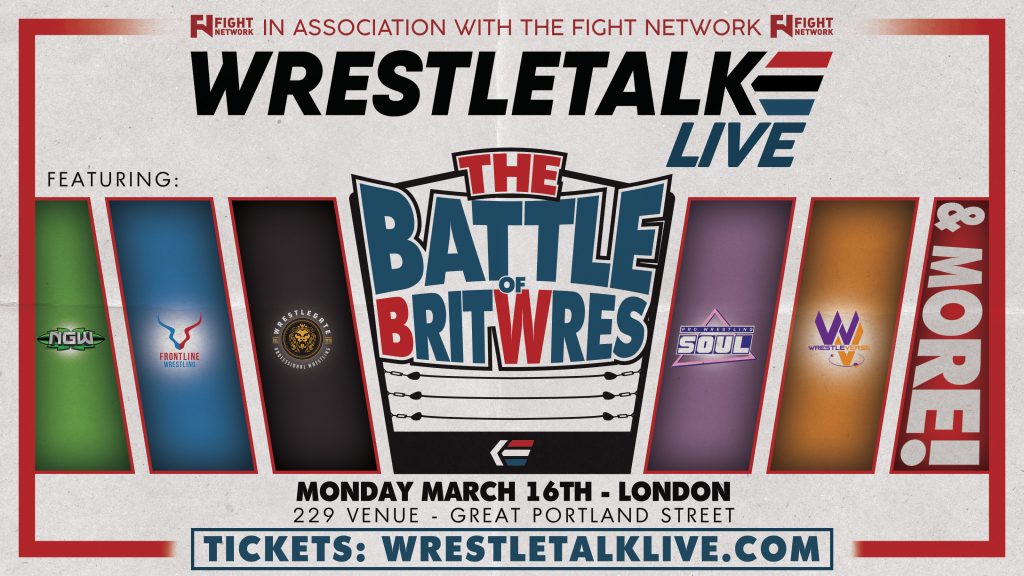 In association with the Fight Network, and sponsored by Wrestling Travel, WrestleTalk is proud to present our first EVER live show – The Battle of BritWrest.
Taking place on Monday, March 16 in Great Portland Street, London, we'll play host to special matches from some of the UK's very best talent – including Rampage Brown, Robbie X, All Japan's Lucas Steel, Adam Maxted, The O.J.M.O, Jody Fleisch, WrestleTalk 2019 scholarship winner Callum Newman and even Jon Moxley's New Japan tag partner Shota Umino! – all representing a multitude of promotions, including…. WrestleGate…. NGW… Will Ospreay's Frontline…. Pro Wrestling Soul…. WrestleVerse and more!
Plus before the show starts, me, Oli, Luke, Chopper… and oh yes, Adam Blampied, will be hosting a very special live WrestleTalk Podcast with a meet and greet. Andy will also be there.
Tickets are limited so don't delay and get yours now by visiting www.wrestletalklive.com