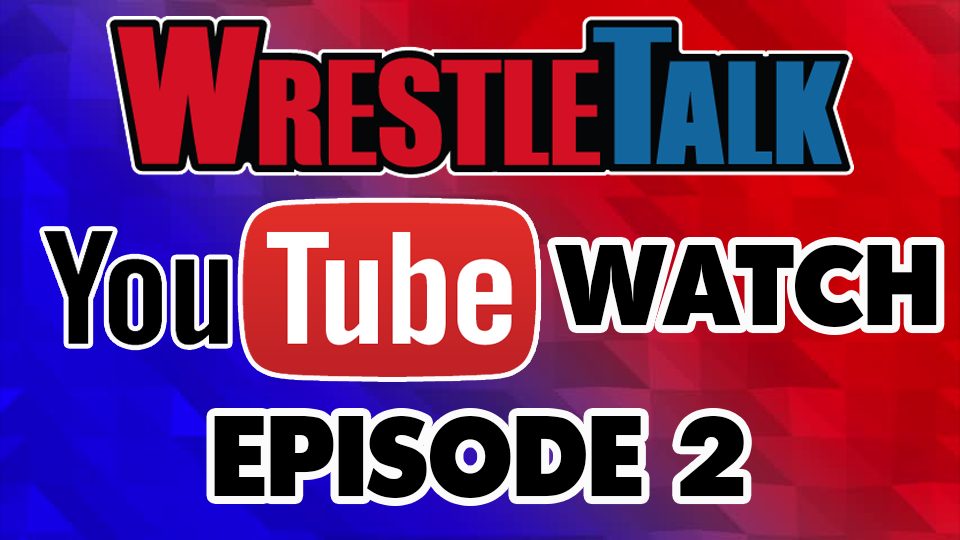 Welcome back to the second installment of the WrestleTalk YouTube Watch and boy oh boy, have we got some digital treats for you to devour.
Failing in my quest to hunt down a censored version of a Jim Cornette interview or a copy of a reaction to the now infamous John Cena prank call which could be the greatest video I've ever seen, I have instead complied the six best, funniest, most intriguing yet odd clips from the video sharing site this week:
1 Ryback Gatecrashes Rusev's Livestream
https://www.youtube.com/watch?v=3Pf5x15SQHE&index=1&list=PL1d-7ulWDmoWMrw_zswk4IOyjb2TkFONU
Posted on: March 15
YouTuber: The Top Rope
Partaking in a social media live stream, Rusev and wife Lana were seemingly enjoying reading fans comments and answering their questions until the subject of physique cropped up. Trying his best to pass over the comments, some of which lambasted Ryback for his unnatural physique, a viewer joined the chat that Rusev could not ignore.
That viewer turned out to be former WWE talent Ryback, who for some unknown reason began to lay into the Bulgarian for his build, asking if the pioneer of Rusev Day was part of the steroid scandal started by filmmaker Johnny Bravo and which has been primarily focused on Roman Reigns from a wrestling standpoint.
The video begins to take an awkward turn when the former WWE United States Champion is unsure how to react or deal with the intrusion, blocking the culprit and closing down the stream promptly which is the best thing he could have done. Rusev knew that his employer would have come down hard on him had he engaged in a conversation on the subject without their approval.
2 Gym Class – Outta Nowhere!
https://www.youtube.com/watch?v=rVw9JE6gjoU&list=PL1d-7ulWDmoWMrw_zswk4IOyjb2TkFONU&index=2
Posted: October 5, 2015 and October 6, 2016
YouTuber: Viott
These two excellent videos are older but they have only just come to my attention so they are worth noting.
Set in the gymnasium of an American high school, the first video sees two students, one male and one female, putting on some type of performance when the romantic music suddenly turns into John Cena's theme tune and his friend hits an RKO to the sheer delight of the rest of the pupils. Sadly, the move receives more of a pop than Randy Orton has heard in several years.
In the sequel, the recipient of the RKO gains a measure of revenge when the perpetrator attempts a second, chokeslamming him through a prop table once again to the delight of the audience. It's simple fun, but it'll put a smile on your face, especially seeing the delight of each person when they successfully complete a move.
3 Matt Hardy Consults With George Washington
Posted: March 18
YouTuber: WWE
Shortly before 'Woken' Matt Hardy and Bray Wyatt did battle in the Ultimate Deletion Match on Monday's Raw, WWE filmed and aired several vignettes with Matt in and around the Hardy Compound. These ranged from him showing us the gates to the complex and riding on Skarsgård across the Lake of Reincarnation amongst other things.
The most hilarious video however begins with Matt Hardy standing in the middle of his personal zoo, spouting in that awful English accent about having conversed with the great leaders in history. Going on to name the likes of Napoleon, Hardy tells us he's come today to seek advice and strategy. Prepare yourselves.
Standing in front of something as yet unseen, Hardy talks to George and finally reveals him to be a giraffe in a wonderfully whacky moment. George will be familiar to anyone who followed the 'Woken/Broken' gimmick from Impact Wrestling, but this video is particularly brilliant because some people won't have seen him and won't have known what to expect. This is one of the rare things that has been brilliant about the 'Woken' character thus far.
4 Pete Dunne Pledges To Find A Way To NXT TakeOver: New Orleans
Posted: March 17
YouTuber: WWE
Pete Dunne is one of the greatest professional wrestlers in the world today whether you love him or hate him. He's carried the WWE United Kingdom Championship with pride and done more for the nonexistent British division than the company who currently employ him.
This entry continues Pete Dunne's lobby to find a place at the upcoming NXT TakeOver: New Orleans event, training hard and looking good in the WWE Performance Centre. As I'm sure you've heard, Dunne and Roderick Strong will team to make not only the finals of the Dusty Rhodes Tag Team Classic, but also challenge Authors of Pain and The Undisputed Era for the NXT Tag Team Championships over WrestleMania weekend.
5 Nikki Bella Almost Postpones Her Wedding
Posted: March 22
YouTuber: Steve TV Show
John Cena's engagement to Nikki Bella at WrestleMania 33 was a true WrestleMania moment, even if the match it followed was entirely forgettable. It came after years of Cena refusing to marry again, even going as far to make one half of the Bella Twins sign a pre-nuptial agreement before the pair moved in together on Total Divas.
It seemed that Nikki wanted nothing more than to marry the love of her life, which is why news that she nearly postponed the matrimony because marriage is so final, as explained in this video from the television chat show Steve, was somewhat surprising.
What's even better though is the expression on the host's face. It's priceless. I'll leave you to do whatever takes your fancy with the lasting image of both Nikki and Brie in Mickey Mouse ears.