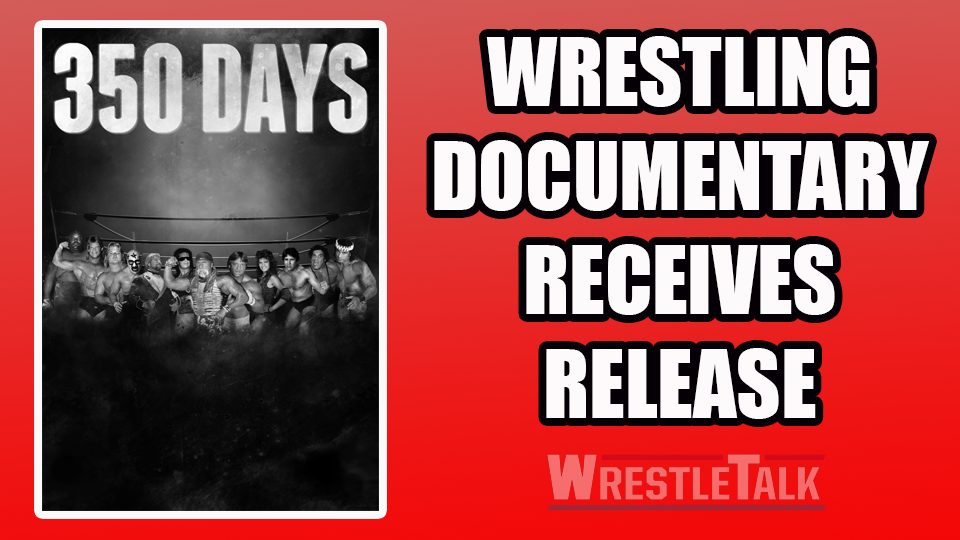 Ever since the terrific 'Beyond the Mat' and the highly praised 'Wrestling With Shadows', we've been waiting for a really good, no holds barred, professional wrestling documentary to come our way. Several have come close to the brilliance of the aforementioned duo, but never managed to surpass them.
Now it seems our wait is over. '350 Days – Legends. Champions. Survivors' by director Fulvio Cecere appears to be an open, honest account of the business both in the eighties and the present day. It features a host of former talent, including Bret Hart, Ted DiBiase, Greg Valentine, and the overtly colorful Ox Baker to name a few talking about drug use, punishing schedules, and life on the road. You can check out a trailer below.
The official press release for the film states:
"Fathom Events, Rivalry Championship Wrestling, and Happy Fish Productions bring 350 Days – Legends. Champions. Survivors. to theatres on July 12! Get a behind-the-scenes look at the world of professional wrestling featuring interviews and photographs with legendary wrestlers and rare in-ring footage! Starring former champions Bret Hart and Billy Graham, in a true look behind the curtains at the grueling life they led on the road 350 days a year and the effect it had on their marriages, family, physical and mental health. This one-night event will also feature an exclusive introduction and interview with JJ Dillon (manager of The Four Horsemen) to discuss the current state of professional wrestling."
As of right now, the documentary will only be available in selected theatres across America for today (July 12) only, with no word yet on if it will receive a worldwide release. Your writer is among those who hope the film gets a DVD or even Netflix outing because it's the type of cult hit that is essential viewing for all fans of the industry.
Come and join the conversation today and tell us what your favorite professional wrestling documentary is, your thoughts on the trailer, and memories of those involved. You can chat with all your favorite WrestleTalk writers on Twitter and Discord now.