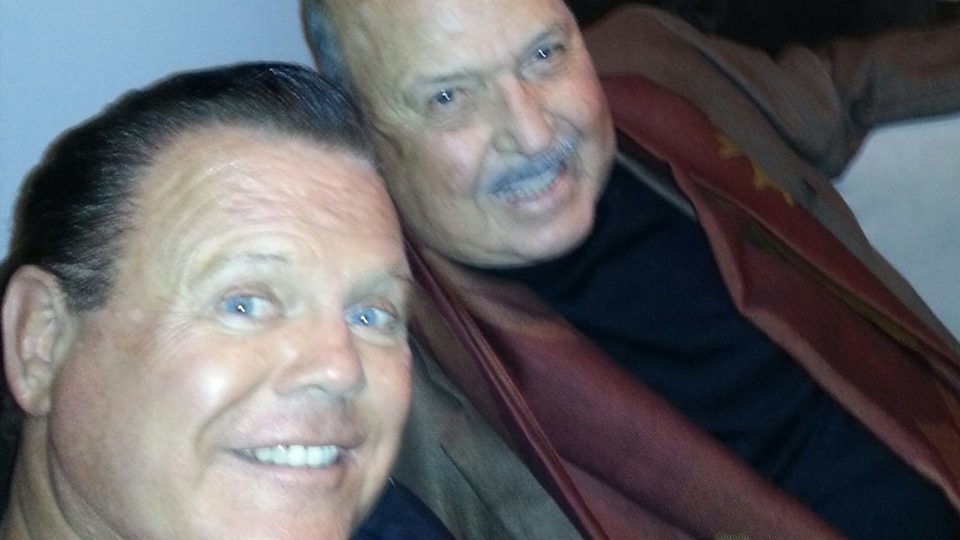 It was revealed earlier today that WWE Legend 'Mean' Gene Okerlund had passed away at the age of 76. In response to this saddening news, the wrestling industry en masse has shown its respect for the legendary interviewer and iconic voice of WWE programming.
Wrestlers and personalities alike, from both past and present, have sent their regards and shared their memories of 'Mean' Gene on Twitter, with just a few examples shown below.
So sad to hear of the passing of our friend, Mean Gene Okerlund.
I'll always remember Gene with a smile on his face and a drink in his hand and always wanting to help. His was "The Voice" of @WWE RIP Gene. pic.twitter.com/tgS1Yy3VpA

— Jerry Lawler (@JerryLawler) January 2, 2019
I was always a big mean gene fan, as a character and much more importantly, as a person. We should say positive things about good people more often. never know when you won't get another chance. #RIPMeanGene

— Nic Nemeth (@HEELZiggler) January 2, 2019
WWE universe has lost one of its greatest announcers and truly one of the nicest guys you'd ever know. "Mean" Gene Okerlund, RIP my friend pic.twitter.com/u3bS6pePmY

— Ted DiBiase (@MDMTedDiBiase) January 2, 2019
Very seldom does an interviewer become just as popular, and at times even more popular than the superstars he/she interviews. Gene Okerlund was that person. Im saddened to hear of Gene's passing. It was an honor to know you Gene! #RIPGene

— Kurt Angle (@RealKurtAngle) January 2, 2019
Mean Gene was universally loved by everyone I've met that knew him.

Very few people can say that their work will forever be appreciated and remembered. Very few can legitimately claim to be legends in their field.

Those things can undoubtedly be said about him. #RIPMeanGene

— Kevin (@FightOwensFight) January 2, 2019
This of course is just the tip of the iceberg, as the outpouring of respect and well wishes displayed today clearly reflects the sheer level of respect and admiration the entire wrestling industry has for 'Mean' Gene.
WrestleTalk would once again like to extend our condolences to Okerlund's family and friends at this time.