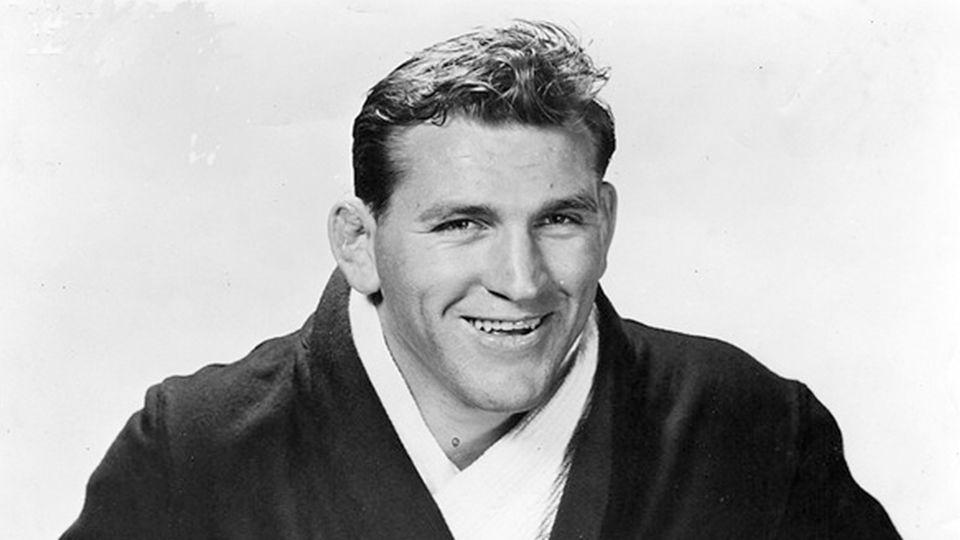 We are saddened to report that one of the greatest wrestlers of all time, Danny Hodge, has passed away. He was 88 years old, passing away last night on Christmas Day. The cause of death has not been confirmed, however, Hodge had been battling dementia for years.
Hodge was among the best amateur wrestlers in history. At the University of Oklahoma, he wrestled to a perfect 46-0 record, winning three Big Seven championships and three NCAA championships. Most astonishingly, he was never even taken off his feet.
Hodge went on to compete in two Olympic Games where he won a silver medal in 1956.
Hodge's professional wrestling career began in 1959 after being trained by promoter Leroy McGuirk and former world champion Ed Lewis. He became a huge star in the southern United States until his career ended in 1976 due to a car crash.
His legacy has endured, being inducted into the International Professional Wrestling Hall of Fame, the Nation Wrestling Hall of Fame, the Wrestling Observer Hall of Fame, and earning the Cauliflower Alley Lifetime Achievement Award.
Jim Cornette has called him one of the best athletes in American history.
We here at WrestleTalk would like to extend our deepest condolences to the friends, family, and fans of the great Danny Hodge.
What are your thoughts on the above story? Let us know in the comments on Twitter or Facebook.