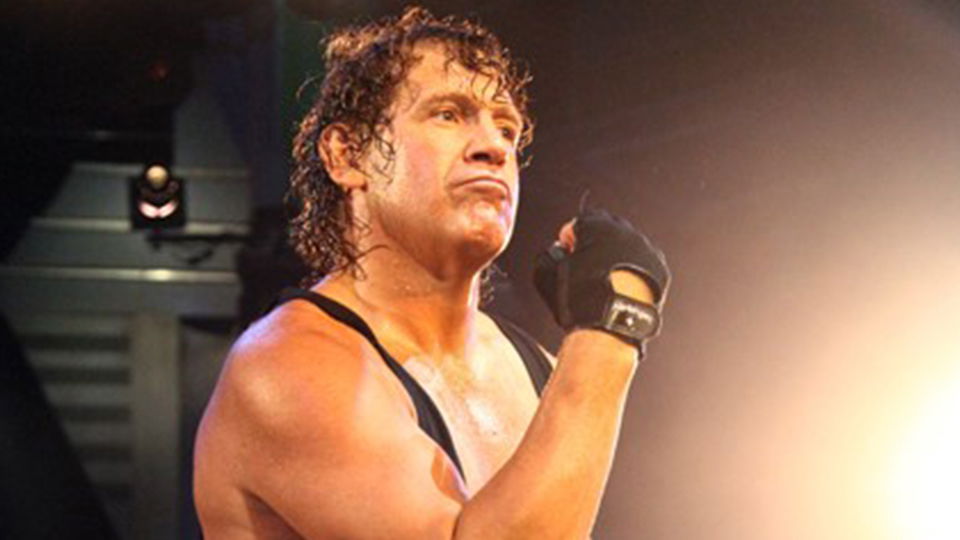 It was reported earlier today that NWA, WCW and ECW star Tracy Smothers had passed away. He was only 58 years old.
Since his debut in 1987, Smothers competed for nearly every major promotion at one point or another. In doing so he impacted a lot of people's careers. Here are a number of the tributes wrestlers have posted on Twitter.
I just heard the news about Tracy Smothers. In my early years as a wrestler myself and @SexyChuckieT got to spend a lot of time with Tracy. He always knew how to put a smile on peoples faces.

Rest In Power my friend.

You will be missed. ❤️

— I am the Master. (@KingRicochet) October 28, 2020
RIP Tracy pic.twitter.com/Sg2GqUKDil

— Eddie Kingston #BlackLivesMatter (@MadKing1981) October 28, 2020
A sad sad sad days. I have more Tracy stories than I can remember.
Today, I'll be thinking about his memory, family, legacy, spirit & everything in-between. https://t.co/v6aigNCNKZ

— Colt Cabana (@ColtCabana) October 28, 2020
I cannot tell you what a good laugh this guy was at spring break last year. Condolences to his family ♥️#RIPTracySmothers pic.twitter.com/u52bCazQi2

— Session Moth Martina? マーティナセッション (@mothfromdaflats) October 28, 2020
RIP Tracy Smothers….a legit man's man who just passed and with courage and dignity. ??

— Jim Ross (@JRsBBQ) October 28, 2020
Very sad to learn that Tracy Smothers passed. He was a great wrestler and an even better person. He was always cutting up and busting chops in the locker room…just a fun talented dude always smiling. A spectacular career wrestling everywhere you could imagine over his years! pic.twitter.com/L0RERBn7ve

— ftw (@OfficialTAZ) October 28, 2020
I'm saddened to hear the passing of dear friend Tracy Smothers. Thanks for the years of friendship. Tracy & I had been checking in w each other every couple days regarding the health situation both of us are going through. This is another hard loss in the sport of pro wrestling. pic.twitter.com/APy9F7ifSY

— Bobby Fulton (@TheBobbyFulton) October 28, 2020
RIP Tracy Smothers. A great wrestler and a kind soul always willing to lend a hand or drop some knowledge. Very blessed to have known him. A credit to our business. Godspeed

— Frankie Kazarian (@FrankieKazarian) October 28, 2020
Sorry to hear about the passing of Tracy Smothers. I saw him last about a year ago. He was so happy in the ring. He was a good man. RIP Tracy.

— Eric Bischoff (@EBischoff) October 28, 2020
It didn't matter where you were In your career… anytime you ran into Tracy, he put a smile on your face and gave you amazing advice. He was a friend, a mentor, and will be missed so much.

Love ya.

RIP Tracy Smothers. pic.twitter.com/W6pNA7rGxN

— THE DRAW (@TheSamiCallihan) October 28, 2020
Rest In Peace Tracy Smothers. A true gentleman who never failed to bring a smile to my face.

— Christopher Daniels (@facdaniels) October 28, 2020
At the end of every single interaction I ever had with Tracy Smothers, I left with a smile on my face. Without exception. We lost a good one today.

Godspeed, Tracy, and echoing the voices of countless brothers and sisters:

THANK YOU.

Rest well, my friend. ?

— Adam Pearce (@ScrapDaddyAP) October 28, 2020
We here at WrestleTalk extend our deepest condolences to the family, friends, and fans of Tracy Smothers.
If you have any memories of Tracy Smothers feel free to share them with us on Twitter.