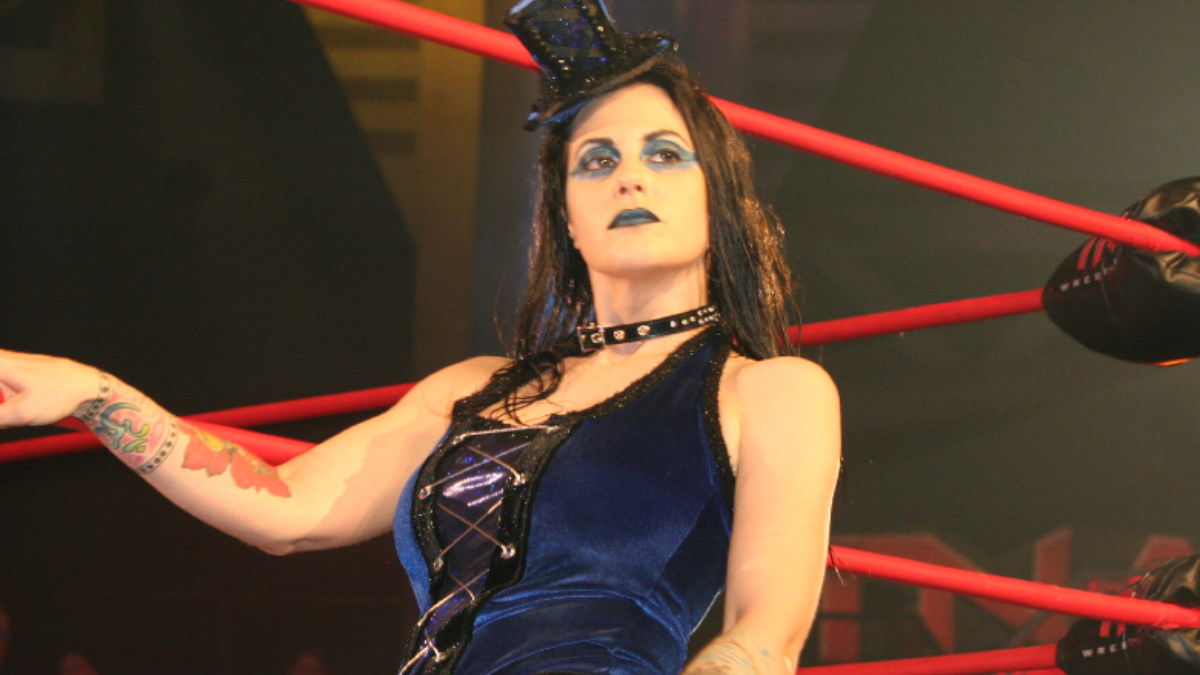 Earlier today, the heartbreaking news broke that former WCW and TNA Wrestling star Shannon 'Daffney' Spruill passed away at age 46 after taking her own life.
This news has caused the wrestling world to unite in support for the star, as well spreading awareness for mental health issues.
If you are experiencing mental health struggles, information on where you can find help is available at this link: https://migration-stage.wrestletalk.com/features/support-wrestletalk-support-each-other/
I'm so very sorry to learn of Daffney's passing. A terrible loss for her family, friends and wrestling. She was far ahead if her time in our business. #RIPDaffney

If you're hurting and thinking of doing harm to yourself, please know that help is available.
800-273-8255 https://t.co/9AH20OjY50

— Mick Foley (@RealMickFoley) September 2, 2021
I'm so sorry to everyone who knew and loved Daffney Unger.

If you're struggling with your mental health, please don't be afraid to be a burden. Reach out for help. It saved my life. https://t.co/OInJczaaKz

— Ettore "Big E" Ewen (@WWEBigE) September 2, 2021
During my first tour of the states, I was terrified. Daffney made everyone feel loved, welcomed and was such a truly beautiful soul ?

To anyone struggling, you are not alone. You are loved. Check in with your loved ones.

— ??????????? ? (@DakotaKai_WWE) September 2, 2021
Daffney… you was an inspiration to many people. You was one of the women I looked up to in this business. Ahead of your time, leader of the misfits and is loved by everyone that got the pleasure to meet you.. RIP queen.. Heartbreaking.. #MentalHealthMatters

— SARAYA (@RealPaigeWWE) September 2, 2021
So incredibly sad to hear the news about Daffney/Shannon. Heartbreaking to know that she felt so alone and in that dark space. If you are feeling this way, please reach out to others. You're never alone. ❤️❤️❤️ #RIPDaffney

— Gail Kim-Irvine (@gailkimITSME) September 2, 2021
I wish I didn't have to say this. Rest In Peace Daffney. You were a sweet soul. You are loved. You are missed. This is a rough one. My heart aches for her family. ? https://t.co/Z7j88IXDhK

— Brian Heffron aka The Blue Meanie (@BlueMeanieBWO) September 2, 2021
My heart hurts. Daffney was a beautiful person. I'll always remember her infectious laughter and voice, and the way she beamed when she entered the room and much more
If you need help you aren't alone
National Suicide Prevention Lifeline 1-800-273-8255#RIPDaffney #screamqueen

— Athena (@AthenaPalmer_FG) September 2, 2021
#MentalHealthMatters because we all go through our own form of feeling alone, sad, depressed or afraid at times. #MentalHealthAwareness is sharing. Sharing because sharing can save lives. It's saved my own as well as others around me. You're not alone, I promise. RIP Daffney. ?

— Lio Rush (@IamLioRush) September 2, 2021
WrestleTalk sends it's condolences to the family, friends and fans of Daffney Unger.